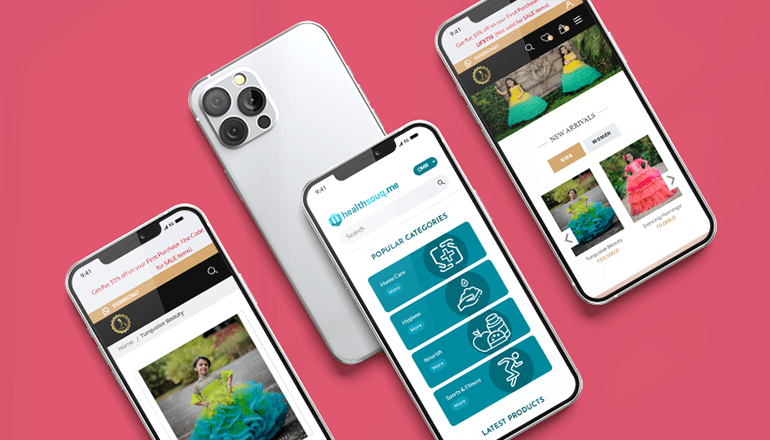 Open your store 24*7, 365 days a year without worrying about staff
With our E-commerce Design & Development Services in Kochi, Kerala,India you can boost your sales and ROI while also establishing a trustworthy brand within your intended audience. Our ecommerce developers are in charge of ensuring that tools for managing your website are included, as well as that the administrative functions are compatible with your business operations.
Our e-commerce solutions are designed with functionality in mind and tailored specifically to your business' individual needs. We strive to select the best platform for your online store to ensure your customers will fall in love your website from the moment they enter it!
In the real world, customers wishing to make a purchase are required to visit your shop. What if we turn that around? With e-commerce, your store will be open all day to customers wishing to make a purchase from all across the world. Plus, you don't have to worry about adding staff to your roster. Setting up your online store is a single long-term investment.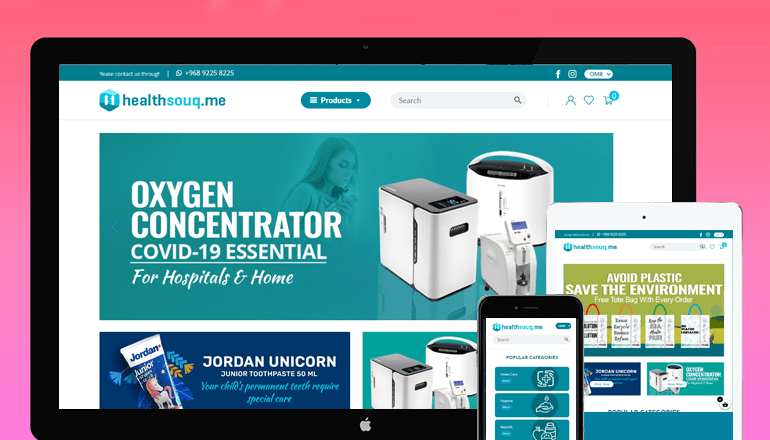 E-commerce gives customers instant access of all your products through a website or mobile application solution. Our e-commerce solutions provide you with a creative, tailor-made, virtual store offering all the products and services you want to sell. It is custom made to suit your needs and style. Moreover, you can update your product range, pricing and descriptions whenever you please.
All our e-commerce platforms include the latest technological platforms, namely Magento, Shopify, Woo Commerce etc., to ensure your virtual showroom is easy to use and boost your sales.
Each project by eWoke is unique in its creation, because customization is intrinsic in what we do. To create a great website you need to partner who knows what it takes to build a successful e-commerce website, both in terms of design and functionality. We are committed to provide you the best approach. Each element of our e-commerce website design will offer bespoke functionality to help streamline your business and create an online retail presence that is enviable.
Our e-commerce design and development services will help you successfully develop your brand identity.
eWoke strives to help you craft a functional and high-performing online store through our effective e-commerce development services. Our well-laid strategy is based on stats and insights coupled with years of experience, ensuring success to all our clients. Our dedicated team of experts helps you build excellent solutions for your product and service to perfectly suit your business needs, and is driven by a high-quality result.
Drop in and say hello. We're here to learn about your goals and brainstorm ideas!
Give us a call