SEO Trends You Can't Ignore in 2022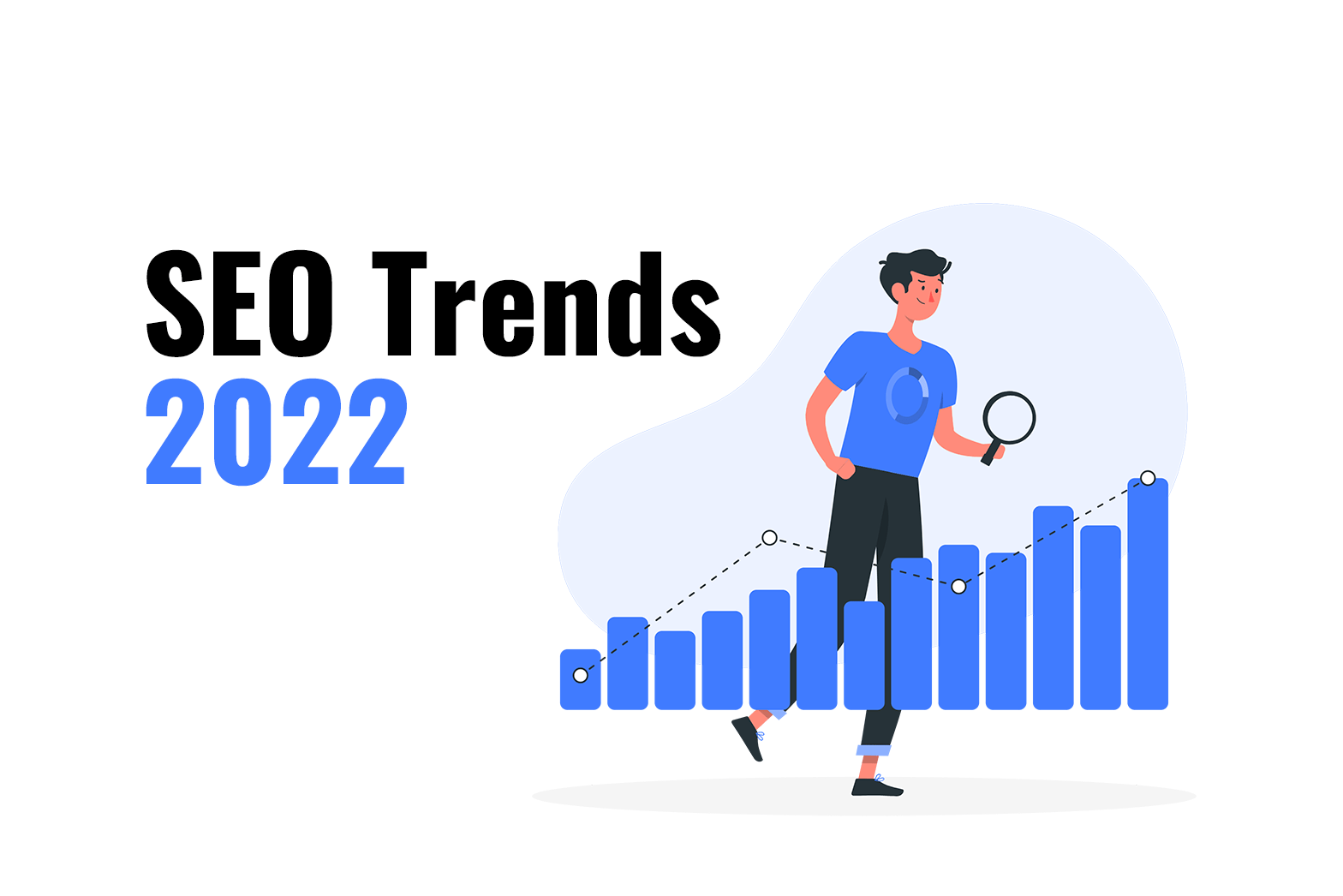 Since search engine optimization is one of the greatest and most successful ways to attract new customers to your website, it's vital to keep up with current SEO trends to ensure that your content techniques are effective and generate the intended results.
Some marketers worry about whether SEO is still effective.
It is undeniably significant, and marketing practices will become increasingly important.
Many marketing firms and businesses imply that SEO is more critical right now than anything else because the number of people utilizing the internet has risen in recent months. A company must digitalize its operations and go online if it wants to survive a pandemic like COVID-19.
Despite this, marketing teams have consistently selected SEM as their approach, spending the majority of their advertising and marketing budgets on sponsored ad campaigns. However, current trends indicate that SEO provides a far higher return on investment than PPC.
As the trends are changing frequently, it's critical to consult the best SEO Company in Kochi, Kerala to keep your business strategies up to date and fine-tuned.
We have a team of experts at eWoke who can help you optimize your website to improve its search engine ranking as well as reduce the chances of getting penalized by Google.
Here, we are explaining the most recent SEO trends for 2022, which will help you stay competitive.
Multitask United Model (MUM)
Google has launched a Multitask Unified Model (MUM), which means users won't have to do as many searches until they find the right keyword that returns the desired result. MUM can learn from sources in languages other than the one used in the query, allowing it to transmit knowledge between languages. In the user's selected language, it can then provide helpful insights and the most relevant results.
What we need to do is generate content that maintains a high level of quality and focus, while also allowing for the opportunities that indirect linking might offer to compare and related topics. You can boost your ranking by using structured data in your online content and prioritizing original and long-form material that addresses the audience's pain points.
Mobile Friendliness
Since the number of users browsing from smartphones is swiftly expanding and likely to keep on growing, Google is still looking for websites with better optimized and responsive mobile versions. While it is vital to make your site mobile-friendly in order to improve your search rankings, the quality of your site should not be overlooked. Simply ensure that the UX is consistent with the rest of your site and that the page loading performance of your website continues to improve.
Use Long Content
Google prefers sites with a lot more content.
Long form content offers a higher chance of obtaining high-quality backlinks, which help boost search ranks substantially, and it generates three times more traffic than short content. So it's important that businesses need to provide more shareable information to their targeted customers. You can showcase your expertise while also enhancing your search engine rating by using basic and readable blog content.
Voice Search
Due to recent technological advancements, voice search has become more popular. According to Google, 27% of online users worldwide use voice search on mobile, and half of all smartphone users use voice search technology on a daily basis. 71 % prefer to ask questions via voice rather than typing.
You can start by integrating crucial keywords into your existing content where you can provide concise and relevant answers to difficulties that potential readers may have. This will help you improve your rankings and show off your material in Google Snippets.
Make Use of Video Contents
The importance of video marketing trends in the entire marketing strategy is escalating. According to some estimates, video content will account for 82% of all online traffic by 2022.
Engage your audience with relevant video content offered through multiple social media platforms and use the right keywords to draw people in.
Utilize these elements as a quick reference for boosting the ranking of your website. Also, avoid the outdated SEO trends in 2021 that might harm your business and severely reduce traffic to your website. Rotate screen to normal mode