Completely Outdated SEO Practices You Should Avoid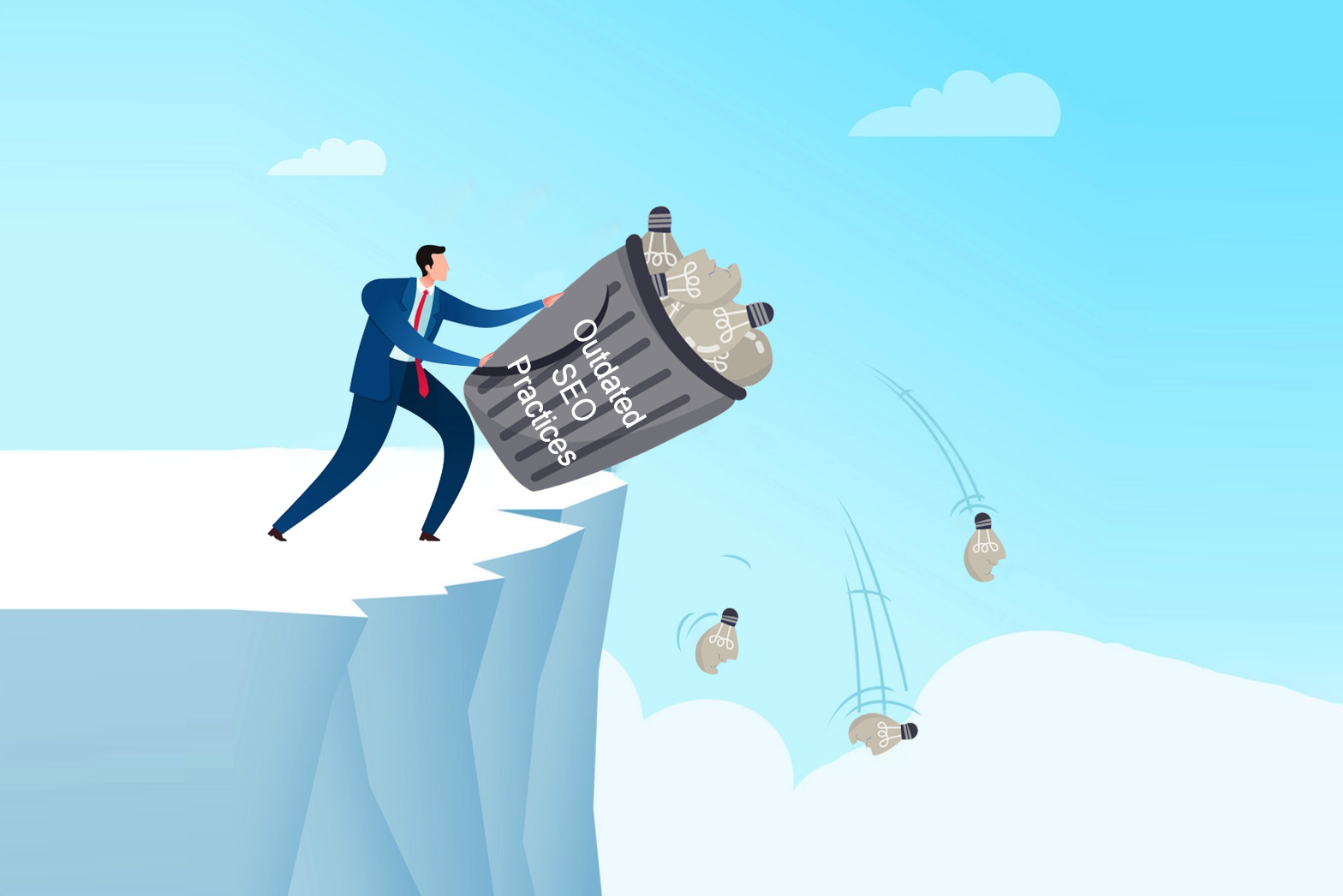 SEO has changed significantly in recent years and is constantly evolving on a daily basis. We used the strategies in the past rapidly became obsolete. Your website may lag behind your competitors in ranks if you don't alter your methods as regularly as search engines update their quality requirements.
One of the easiest ways to remain ahead is to learn new things and be aware of recent updates, but sometimes the true issue is the technique you're still doing. Let's take a look at some old SEO tactics that will lead you down the wrong path.
Misuse of Keywords
Using keywords without knowing the context, purpose, or theme, and repeating a term in the same post are all out-of-date SEO methods that should be avoided. Because search engine algorithms are now able to detect keyword stuffing and unnatural keyword combinations.
Article Directories & Marketing
There was a time when using article directories and submitting articles to them was a simple approach to improve your ranking. However, time has passed. Everything from the search engine to content directories has been swallowed by the Panda update (2011) and also destroyed low-quality content sites.
Paid Backlinks
Previously, it was common practice to pay rapidly for high-volume backlinks pointing to your website. The backlinks we built now need to be appropriately optimized and maintained. Low-quality domains with an excessive number of backlinks pointing to a website might be harmful to its health. You must earn quality backlinks rather than pay for them to increase your visibility.
Writing for the Web
We should always refer to a subject by its proper name while writing on the web, using variations of the word to ensure that all areas are covered. As previously stated, search engines are advanced in their ability to detect repetitive keywords and negative variations in all content. So, using the term being repeated many times in different versions to improve the ranks is no longer acceptable.
Article Recreating
Recreating the original material with alternative phrases and words is a black-hat strategy because phrasing tools are incapable of producing excellent content. It is preferable to create articles and blogs manually while retaining the content's originality.
Exact Match Keywords & Domains
Targeting exact-match search queries in the expectation of ranking for those queries purely for traffic rather than the search query or its answer actually related to the business and buying exact match domains to deceive the user or use the domain only for the sake of traffic – will cost you badly.
Maintain a valuable domain that is related to the brand name and provide outstanding service/products, and search engines will make your brand visible in relevant contexts.
Pages of Every Keyword Variant
Creating a page for each keyword variant will have a negative impact on users because all the pages will appear the same. Hummingbird, RankBrain, algorithm updates have helped Google comprehend those variations of the same phrase that are all linked to the same topic.
Weak Metadata
Google has now stated that Meta descriptions have no bearing on-page results, although this may not be entirely accurate. While the actual wording of the Meta descriptions may have no bearing on the results, Google does take the number of people that click on your website.
If a person clicks on your link because of the Meta description, it indirectly promotes your SEO efforts and improves the ranking of your website.
It might be challenging to stay up with the current changes in SEO because of the constant adjustments and revisions. If you use outdated SEO strategies for your website, it might become a major issue.
eWoke, the leading SEO company in Kochi, Kerala, offers result-oriented SEO services that are up to date and don't cause any problems for your website.
Connect with us for more efficient and cutting-edge SEO services that will place you ahead of the competition. Rotate screen to normal mode