Al Farsi is Live Now!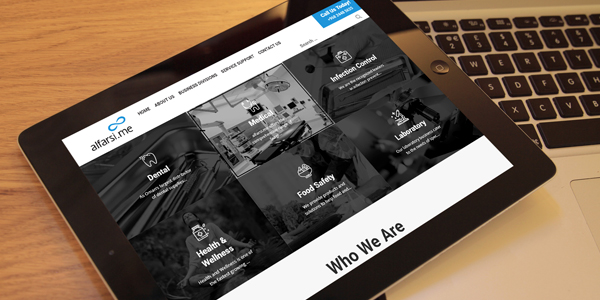 Al Farsi Medical Supplies (AFMS) was founded in 2008 by a Group of doctors as an importer and distributor of medical and dental equipment and disposables in the Sultanate of Oman. Alfarsi management was fed up with very bad experience with previous providers and they were looking for a quality web design and development company with an affordable budget. Alfarsi approach many companies based in GCC region and India too and ewoke also got request to submit the quote and we are one of the best WordPress Development Company in Kerala, India. After submitting the quote ewoke operations team had a detailed discussion over the skype and then ewoke management done a direct meeting with Alfarsi Management Team. Alfrasi really impressed with our portfolio and client list and ask us to provide our best.
The First and main requirement for Alfarsi was since medical is a serious business they dont want too much colouring elements and since its products an end user could able to read all the product categories that Alfarsi deal with in biginning itself. We have done the design in way that a tile style where a an end user can easy select a category with out any confusion uses black and white combination. We used Word Press as the back end CMS platform for this and HTML 5 used for front end.
eWoke is one of the best WordPress Development company in Kerala, India available and we have done 1000 + website already in custom word press. We used Word Press as the platform for Alfarsi and provided with an effective search engine so that end users could easily search and find the products they are looking for.
On successful delivery and the quality experience with eWoke, now Alfarsi Management ask us to start the SEO and Digital Marketing for the brand. Rotate screen to normal mode