Why Business Website Should Consider Chatbots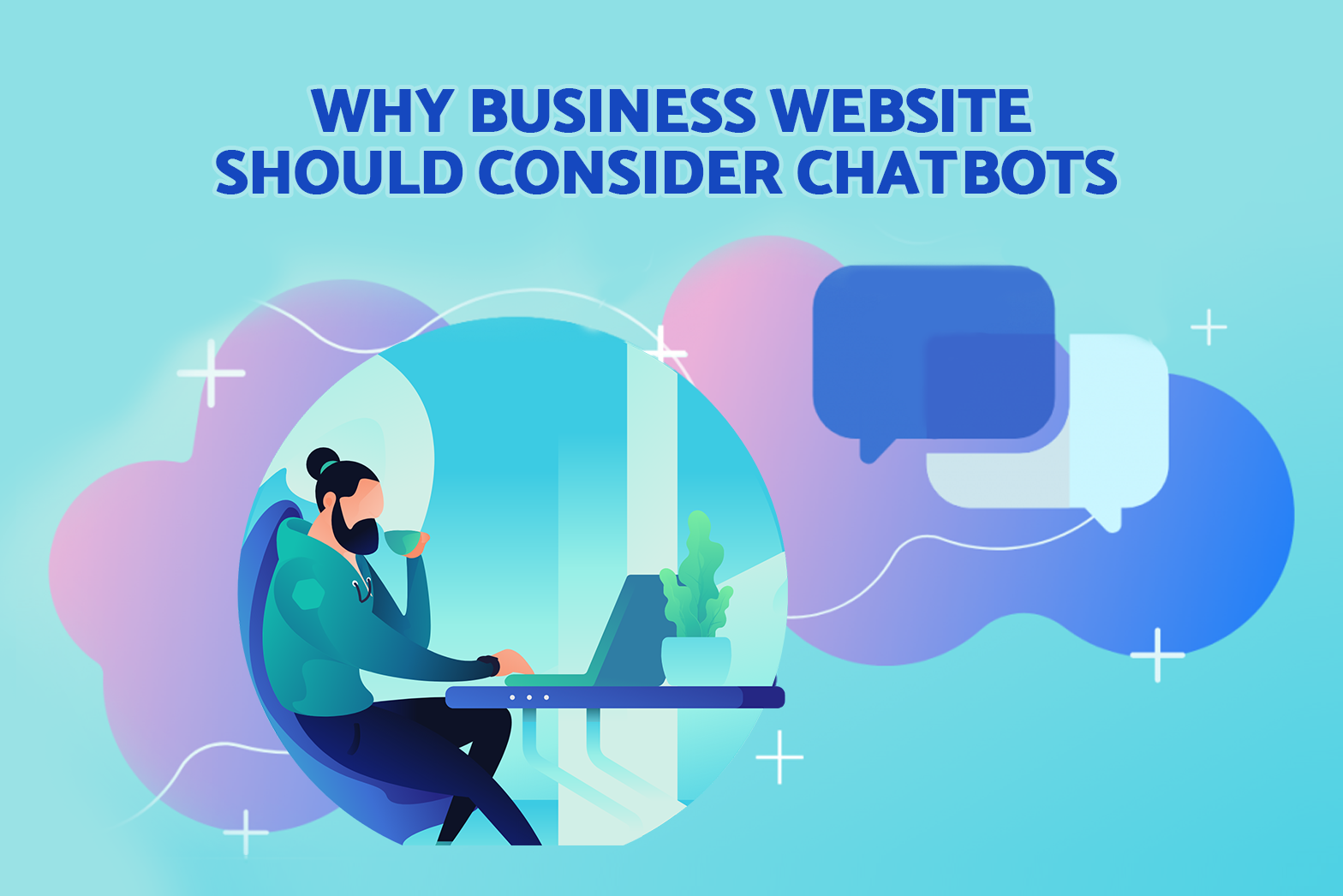 Chatbots are becoming very popular nowadays. Almost all common messaging apps are using chatbots. But in many ways, website chatbots are the most popular among all chatbots. They are computer programs that can have actual conversations with users. They can understand written text, spoken text, and they deliver appropriate information to users. Using chatbots on your website helps you to collect customer information. You can analyze the data to obtain useful insights. This will assist you in developing new products and improving service quality based on user's demands.
Let's find out why you should adopt the chatbots' strategy in your business website:
Improve Customer Interaction
Sometimes human representatives react based on their mood. If customers act rude or using bad words, chatbots are still treating them politely. This will increase customer satisfaction. When you are interacting with customers, timely responses are important. Chatbots are available 24/7, and they can deliver information to users quickly.
Enhanced Lead Generation
To generate leads, you need to understand customers, issues and provide them with a long-term solution to those needs. In addition, chatbots keep track of all visitors from the moment they visit your website till they make a purchase. It provides valuable information to the customers and answers all their queries regarding your business during this time. This reduces the amount of time to complete a transaction, also increasing the conversion rate.
Build Your Brand Trust
Chatbots are the first interaction a customer has with your website. They perfectly utilize this opportunity to educate the potential customer about your brand, products and what can your business do for them. Like common saying, the first impression is the best impression; chatbots create the first interaction positively to make a powerful relationship between customer and your brand.
Personalized Experience to Customers
Chatbots give personalized interaction to users. They try to understand each customer's needs and deliver proper information regarding the same. It's like the same way you talk with a fellow human. Also, chatbots offer shopping information based on their purchase history. Customers can track their orders through chatbots and ask queries regarding their purchases.
Automated Customer Support
Repetitive tasks to workers, increasing chances of errors and reducing their productivity. It may affect your business and the relationship between customers. Chatbots are automated systems that are designed to deliver accurate and faster information to users. It will help you to create a positive impact on users and your business.
People are more interested to chat instead of calling. Integrating your website with chatbots is the easiest solution to meet the needs of your customers, thus increasing the conversion rate.  Chatbots will help you build a larger customer base by providing high-quality support and solutions.
As an award-winning Website Design & Development Company in Kochi, we are here to provide a conversion-oriented website by incorporating intelligent AI chatbots. Get the conversions starting by reaching out to our team of experts today @+91 9072382964. Rotate screen to normal mode