Which is Better for Your Business: SEO or SEM?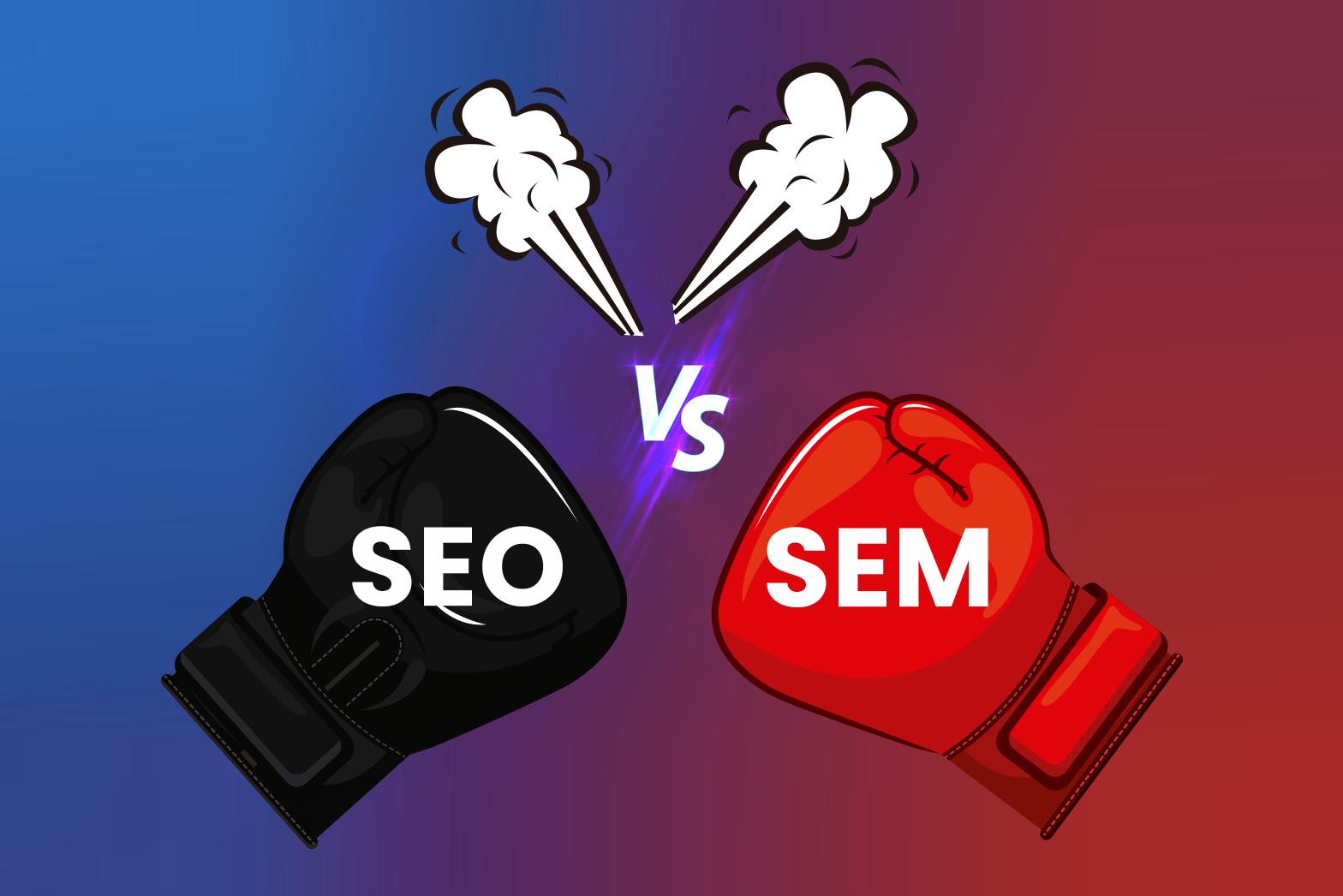 There is a lot of misunderstanding about the differences between SEO vs. SEM, as well as which is ideal for your business. It can be difficult to comprehend SEO and SEM. Some people aggravate the situation by conflating the two terms. SEO and SEM are mutually beneficial, and this symbiotic relationship can be used to build a strong online presence. However, before you can figure out how to mix them, you must first grasp what each one offers to the marketing space.
Let's look at the similarities and distinctions between SEO and SEM.
Similarities:
Drive Quality Traffic – SEO & SEM increase the amount of relevant and high-quality traffic that comes to your website. Both techniques promote consumers to visit your website although one is a paid strategy and the other is organic.
Improves Website Online Presence – Both strategies will help your site appear in the SERPs by using keyword targeting and optimization.
Keyword Research – Keyword research is necessary for SEO and SEM tactics in order to determine what keywords your competitors are targeting.
Monitoring & Optimization – To be effective in the long run and offer a decent ROI, both require constant monitoring and optimizations. It's also crucial to keep a constant eye on what your competitors are doing.
Differences:
How They Drive Traffic – SEO helps your website rank higher in organic search results. SEM, on the other hand, obtains traffic from search engines by using the sponsored area of the search results.
Competition Level – It's quite difficult for a new company to rank for keywords that have already been generated by competitors using SEO. However, with SEM, we can use high-level spending to influence the competition.
How Long It Takes to See Results – If the market for the particular industry is competitive. The keywords take a long time to rank and begin producing the intended outcomes. It could take weeks, even months, to see visible results. SEM might help you rank at the top of search results if you invest in sponsored advertising and combine them with accurate descriptions and well-crafted ad copy.
How Much They Cost – PPC advertising is costly, and if you don't optimize it on a regular basis, you'll lose a lot of money. They also necessitate constant funding in order to function. If your advertisements are successful, it makes sense to invest in them, but not if they are losing money. SEO is a completely free service. You can also obtain free backlinks from websites with high domain authority. It is also a cost if you are willing to invest money on analytical tools and sponsored backlinks but not as expensive as SEM.
Make the Right Decision
In simple terms, SEM delivers more leads in the short term; however, SEO is a long-term approach that can transform your consumers into repeat buyers. Each business and its marketing spaces are different. All digital marketing efforts should be properly chosen based on your industry and sector, online competitiveness, short- and long-term goals, budget, and a variety of other factors.
Sometimes the perfect combination of SEO and SEM is the best option for your business. Making a well-informed decision after talking with professionals is valuable. Being the best Digital Marketing Agency in Kochi, we are here to choose the right option for you. Contact our experts today! Rotate screen to normal mode