What to Do Immediately If Your Facebook Ad Account Is Hacked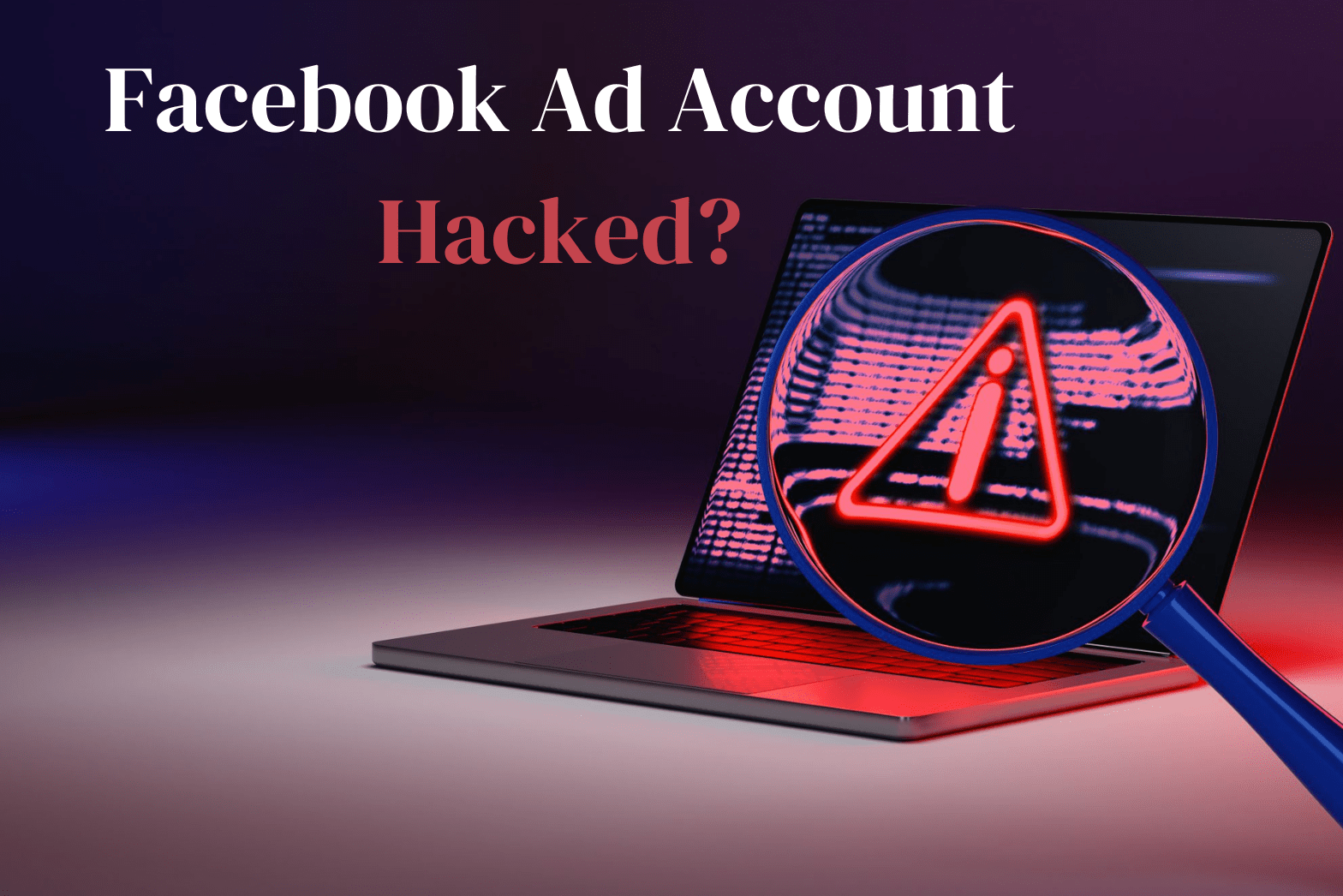 Possessing your Facebook Ad account or page hacked is an anxiety-inducing scenario. Most often, hackers break into an ad account to display false advertisements. They run their ads using your credit card or another payment mechanism linked to your account.
If your account has been compromised, take the following actions right away.
→ Deactivate the unauthorized adverts that hackers have developed. Turning the suspicious adverts off will allow you some time to take the necessary actions to repair the situation associated with your compromised account.
→ Once you turn off the false advertising, they can easily be turned back on if the hackers already have access to your ads account. Click on your Ads Manager account's activity history to view the activities of the hackers. You may see a history of all account changes performed between a specified period range.
→ Inform your payment providers regarding the unauthorized charges made to your account and request that block payments to Facebook until the situation is resolved.
→ Contact Facebook to report the occurrence. Make sure to submit a report through Ads Payment Section once you've contacted the support team to explain what occurred to your account.
How to Prevent Most of the Hacks
Make some changes to your account's settings and take a few precautions to prevent future hacks of your Facebook page or advertisements account.
• Establish two-factor authentication and periodically update your password.
• Things become complicated when multiple users attempt to access and control the account at the same time. As the administrator, make sure the only appropriate individuals have access.
• Since you initially set them, you most likely haven't checked your privacy settings. It is necessary to examine how your data is shared and how easily accessible it is online.
• Stay away from dangerous links and malicious software. Before installing browser plug-ins and other extensions, always double-check and do some search, regardless of whether the link is from a person you know.
Hackers are constantly improving; therefore you need to stay updated on their strategies. Use the Facebook Help Center to report issues as soon as you can if you run into any. Rotate screen to normal mode