Web Development Trends to Follow in 2021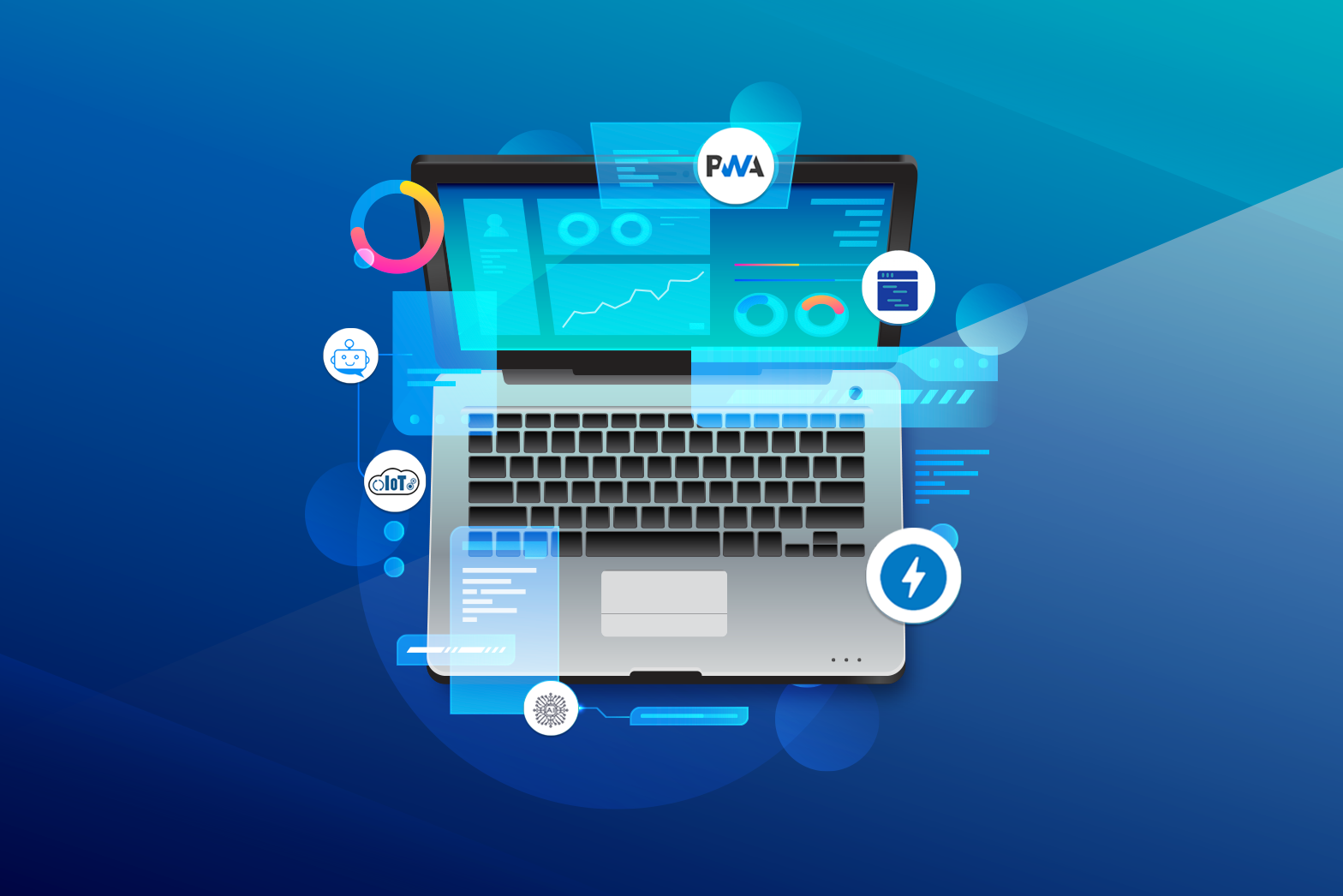 There are about 2 billion websites all around the world, but less than 400 million are currently active. Hundreds of new websites are sprouting out daily with frequent updates in technology and web development tools. This encouraged digital agencies to expand their platforms of operation to the latest version.
Whether it is an Ecommerce or content marketing, websites have changed over the years. The old static websites are now transforming into web applications creating a great user experience.
Here are some new web development horizons to explore in 2021.
Progressive Web Apps
Progressive Web Apps or PWAs are a new age web development technology with advanced options like offline mode, responsive web & interactive web. These features give an app-like experience to the website. Likewise, the Google map showing the directions while the user is offline, the offline mode on the website will store the data on a static file and will pull out those files on-screen while asked by the user even if they are not online.
Single Page Websites
If a single-page website with exact content can bring you business then why invest in a website with a number of pages? On this mobile-friendly generation, single page websites can provide a better mobile experience. Investing in this can help out your business in the future.
Accelerated Mobile Pages
Accelerated Mobile Page or AMP is an open-source HTML framework designed to give mobile users a lightning-fast and more engaging web experience. It is a readable web page that makes mobile-friendly experiences a reality.
Artificial intelligence
Artificial intelligence is not new to web development. The AI model integrated into the website analyzes the real-time data, process it, and provide interactively intelligent responses to user requests. This system analyzes the user problem and provides solutions that are specific to the user.
Internet of Thing (IoT)
Internet of Things or IoT has had an impact on almost every business domain over years. It is the future of web development too. With the need for web tools, we can track data from IoT-based smart devices. This encourages server-less technologies with the use of cloud that help firms to keep servers with lower loads. Faster loading websites and apps can be achieved through this technology.
Chatbots
Chatbots are one of the most underrated innovations in modern times which are used to create human to human interactions. This technology incorporates both cognitive intelligence and voice recognition (limited to some applications only). This aggregate data from users through a series of questions, analyze these data and come up with smart product solutions. It resolves the issue by itself or passes it to a higher authority.
Based on the current situation, where most businesses are looking for apt solutions for their businesses, these web development trends are definitely going to work out in 2021. Contact us @+91 9072382964 to create functionally active websites. Rotate screen to normal mode