Top Reasons Why You Need a Professional Social Media Management Team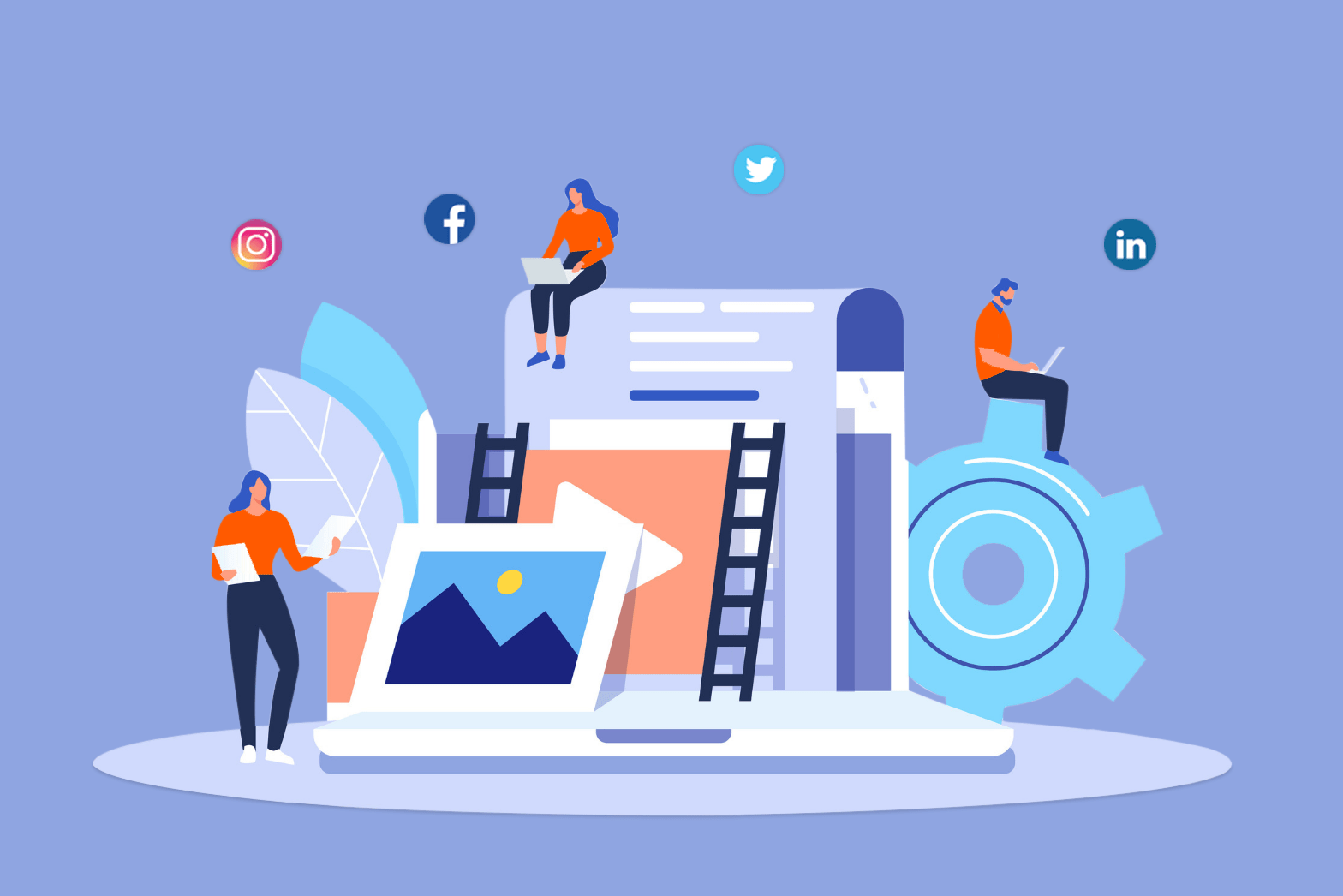 Billions of people around the world use social media to share information, make connections, instant messaging, video-sharing and more. In 2020, over 3.6 billion people were using social media worldwide, in 2025, that number is expected to rise to about 4.41 billion.
Your Customers are on Social Media; You Must Be Too.
Social media networks allow you to interact directly with your audience. But you need to be active and consistent about it. You should engage your potential customers with a strong social media strategy to grow your business. Your customers could try to engage with your business at any time, day or night, across multiple channels – and a quick response is expected. So, if you delay in responding to a message, complaints might occur and it could lead to customer dissatisfaction. Having a Social Media Management Team will help you to share your responsibilities and reduce your workload as well.  eWoke, the best social media marketing company in Kochi, Kerala, India provides the best social media management services to grow your business digitally.
You have a Strategy and Expertise to Back You Up.
You're adding knowledge and experience to your social media strategy with a Social Media Management team. Your business can be up-to-date on recent trends, applications, updates and tools. A professional Social Media Management team will be stay informed and keep your business up to date and relevant.
Having a Graphic designer, Social Media Manager, Content Creator, and Social Media Advertiser at Your Disposal will Help Your Business
You're not only hiring a single person. You're hiring a whole team of professionals—each an expert in their own area. With a responsible Social Media Team, designing, video editing, content creation, managing ads and other related activities will be taken care off. You can make sure your business will be promoted at its best.
You Will Receive Detailed Analysis of Your Efforts on Social Media
You will get messages, likes, share, comments, traffic and many more responses from your audience from social media. But you also have to measure and track your results as well. A professional team can offer insightful analysis and reporting so that you know how you are performing online at any given moment.
Less Data Loss with Employee Changes
It might affect a company's branding and customer satisfaction if an employee handling social media changes department or leaves the company. If he or she resigns or changes roles, you may have the risk of losing that key knowledge. At the very least, you'll spend valuable time for hiring a new employee. But a professional social media team will take care of your business, keeps branding consistent and gain customer trust.
Social Media Platforms can help you connect with your audience, increase awareness about your brand, and boost your leads and sales. If you are looking for a top digital Marketing Company in Kochi, Kerala, India – please feel free to contact us today to Get Started. Rotate screen to normal mode