Project : Talent Travel & Tourism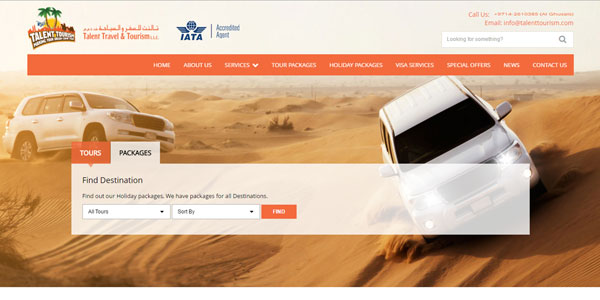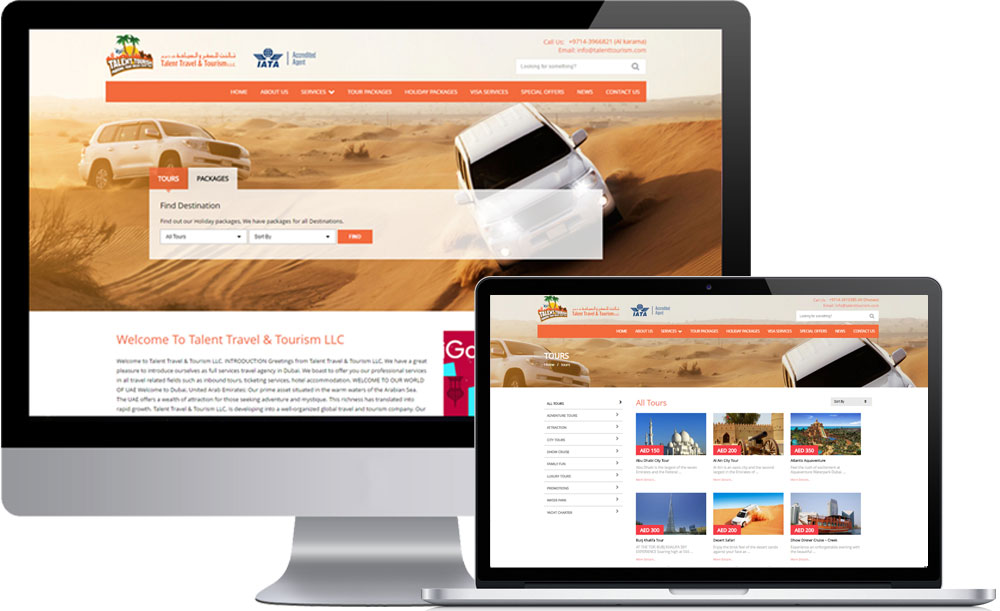 Talent Travel & Tourism is a full services travel agency in Dubai. They offer you a set of professional services in all travel related fields such as inbound tours, ticketing services and hotel accommodation. Talent & Tourism teamed up with us to create the company corporate website that can be easily managed using a simple content management system for future edits.Through this Website customers can get information about their packages and services as well as customers can make contact with them.Talent & Tourism is one of our major client and eWoke has entered the travel and tourism through this project.
The website is designed and developed completely responsive using HTML 5 with an easy to use content management system in Word Press. Rotate screen to normal mode