Social Media Marketing and It's Advantages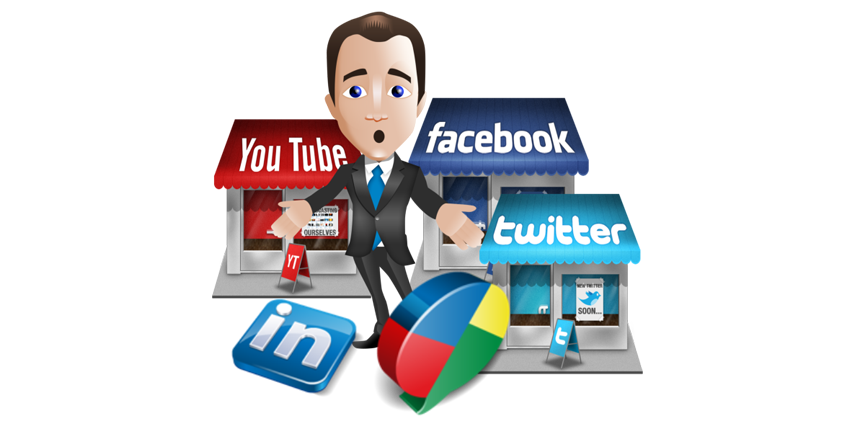 Social Media, today, is among the best opportunities available to a brand for connecting with prospective consumers. Social media is the medium to socialize. These new media win the trust of consumers by connecting with them at a deeper level. Social media marketing is the new mantra for several brands since early last year. Marketers are taking note of many different social media opportunities and beginning to implement new social initiatives at a higher rate than ever before. Social media marketing and the businesses that utilize it have become more sophisticated. One cannot afford to have no presence on the social channels if the competitor is making waves with its products and services. The explosion of social media phenomenon is as mind boggling as that and the pace at which it is growing is maddening. Global companies have recognized social media marketing as a potential marketing platform, utilized them with innovations to power their advertising campaign with social media marketing. This paper
discusses about the concepts of social media and social media marketing and other aspects like the growth and benefits, role and relevance of social media in marketing, social media marketing strategies. It also presents an overview on social media marketing in India.
Advantages
1. Increased Brand Recognition – Every opportunity you have to syndicate your content and increase your visibility is valuable. Your social media networks are just new channels for your brand's voice and content. This is important because it simultaneously makes you easier and more accessible for new customers, and makes you more familiar and recognizable for existing customers.
2. Improved brand loyalty – According to a report published by Texas Tech University, brands who engage on social media channels enjoy higher loyalty from their customers. The report concludes Companies should take advantage of the tools social media gives them when it comes to connecting with their audience. A strategic and open social media plan could prove influential in morphing consumers into being brand loyal.
3. Large Audience – When you advertise on a website or in a magazine, you have limited access, but social media sites give business owners access to a large audience who can choose to "like" or "follow" your business and its updates. Facebook alone has more than 750 million users, LinkedIn has over 120 million users and over 3 billion YouTube videos are viewed per day.
4. Higher conversion rates – Social media marketing results in higher conversion rates in a few distinct ways. Perhaps the most significant is its humanization element; the fact that brands become more humanized by interacting in social media channels. Social media is a place where brands can act like people do, and this is important because people like doing business with other people; not with companies. Rotate screen to normal mode