Significance of Enhancing Healthcare Online Presence Nowadays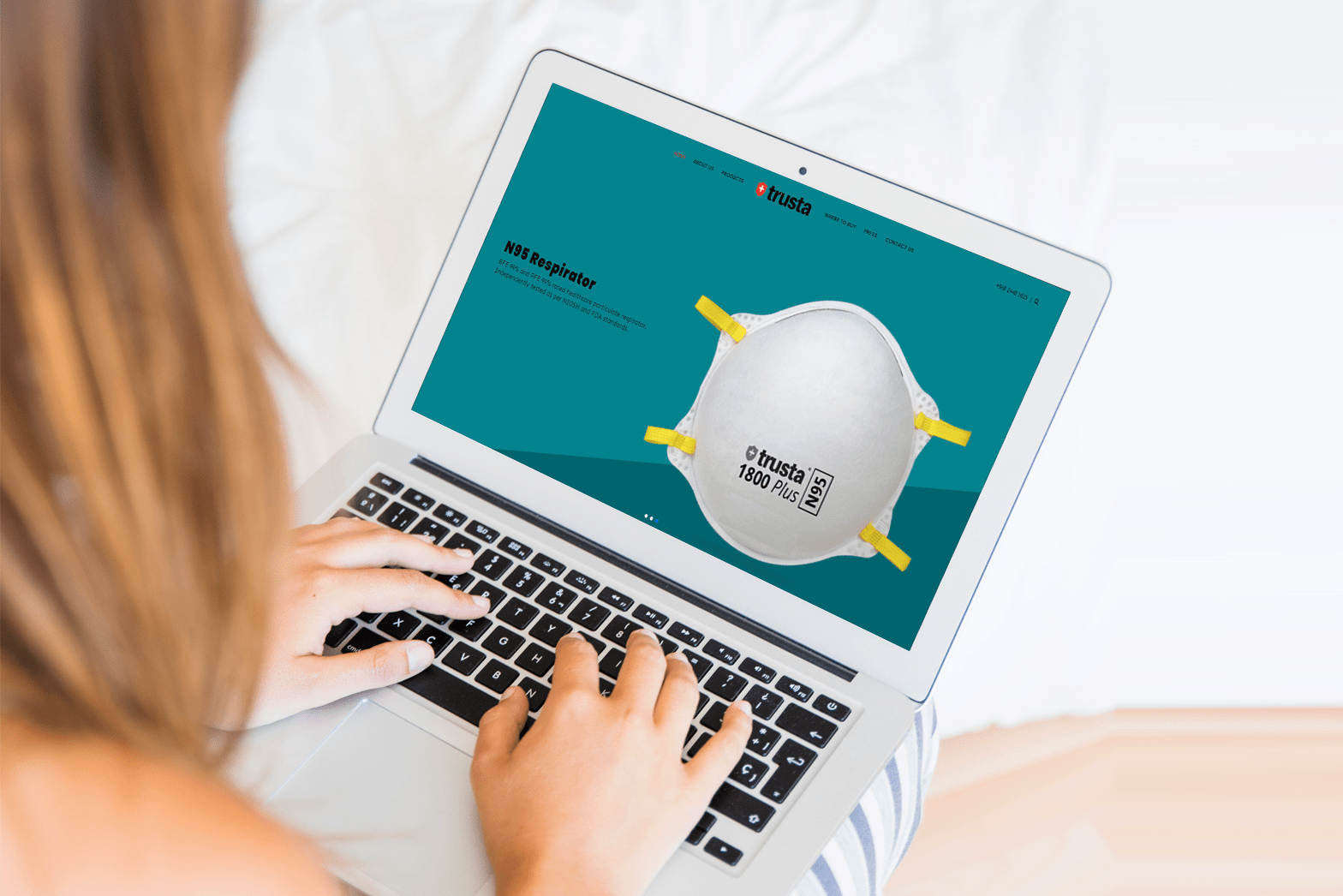 Every industry is recognizing and experiencing the need to adopt a more active approach to its online presence. A strong online presence implies that your service is visible on all major digital platforms, such as search engines, and social media platforms, which are essential for bringing in new patients and keeping old ones. In context of the epidemic, healthcare is a top priority, and many individuals are looking for online solutions.
As a result of this awareness, Trusta, an Omani healthcare brand, engaged eWoke to provide their brand with online exposure. Their product line includes a carefully curated portfolio of high-quality healthcare supplies in the fields of infection prevention, dental, medical, and laboratory.
We've launched a website to showcase their services and products to their customers as the first stage in their online journey. Your customers would benefit greatly from an effective website design that includes all essential and important information. The most basic, as well as the most useful, website serves as a simple means of communication between the medical facility and the information seeker. We held a one-on-one discussion with their management team to gather information about their needs and solutions. Our development team built a user-friendly UI and an exceptional website that meets the Board's expectations.
Standing solely on the website is not a great marketing plan for expanding your customer base. According to our analysis, many of their competitors have included digital marketing in their plans which includes social media, websites, blogs, and search engine optimization. So, to get ahead of their competitors, our team recommended reinvesting in digital marketing and communication rather than traditional marketing. They realized the competitive position, and we are presently maintaining the client relationship through digital marketing operations.
People are becoming increasingly reliant on numerous internet channels to make decisions, whether it's about their healthcare needs or not. As a result, establishing an online foundation for healthcare marketing success is critical.
We at eWoke, the top Web Design & Development, and Digital Marketing Company in Kochi, Kerala, can help you reap the benefits of having an online presence and marketing to increase your brand exposure and audience globally.
Give us a call today to begin your online journey! Rotate screen to normal mode