Sherin HiFab Website is Live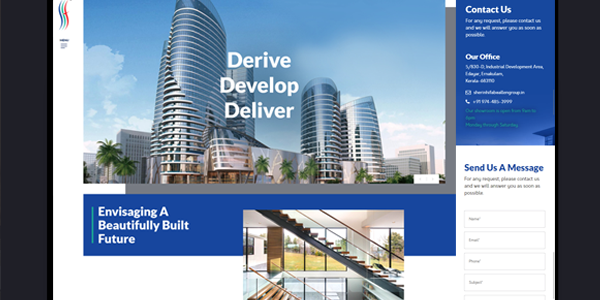 Sherin HiFab today is a leading name in Façade Glazing & Cladding Services in South India. With a clientele ranging from prominent builders, NGOs, hospitals and educational institutions, Sherin HiFab takes pride in being a part of their growth and prosperity. DMRC, Kochi Metro Rail Limited, and CIAL are some of their well-known clients.
Sherin HiFab approached us to make their corporate website. Our experienced team created the website keeping all the brand guidelines provided.
eWoke is one of the best WordPress Website Development Companies in India, offer everything from simple websites to blogs, to complex portals and enterprise websites, and even applications, are built with WordPress. WordPress makes it easy for you to manage your content, create drafts, schedule publication, and look at your post revisions.
We ensure that all of our deliverable designs are unique and top class. The client is extremely happy with successful delivery and the quality experience with eWoke. Rotate screen to normal mode