How Online Marketing Strategy Created A Boom In Oman?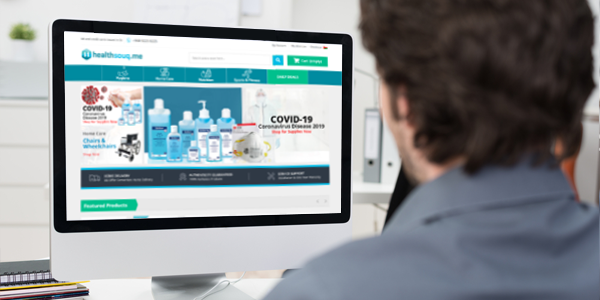 Online Shopping in Oman
Most of the people in Oman was practicing traditional way of buying and selling products. As of the boom in technology, consumers in the Sultanate of Oman are gradually exploring online shopping practices. Nearly 50 per cent of people access the internet for online shopping, out of which 80 per cent of them were highly satisfied with their online shopping experience.
Because of the numerous advantages and benefits, more and more people prefer online shopping over conventional shopping these days. The buyer's decision-making process has changed dramatically in recent years and they also make more direct purchases online via their smartphone, though never stepping foot into traditional locations targeted purchases.
The internet makes doing business online much easier and faster. It changes the way of people to do business with a rapidly growing world-wide trend towards online shopping or e-commerce. The idea of online health and wellness products supply was a great deal, rather people will not accept all purchases online especially medical needs, products and equipment.
Emergence of Healthsouq
Healthsouq, now the best online premium health and wellness product supplies in Oman, was a great challenge for eWoke. Alfarsi, the leading medical equipment supplies in Oman, first thought of an online marketing for health and wellness products. Along with eWoke, dedicated support from our banking partner – Bank of Muscat and our courier partner – Aramex Couriers, help us to successfully launch the first and the best online eCommerce site for health and wellness products supplies in Oman. Now, Healthsouq is the one and only best online eCommerce site for supplying premium health and wellness products in Oman who is assisted with the best courier and payment gateway all over Oman.
How Healthsouq Help People Of Oman During COVID-19 Outbreak?
During this COVID-19 outbreak our eCommerce site is really a helping hand for all the residents over Oman all around 24/7. Even though while the natives are panicked about the worst situation they are facing, Healthsouq is able to deliver all their consumer orders at their doorsteps. Our hygienic and doorstep delivery gained a pretty fair reach about us all over Oman. Especially on this most challenging scenario, eWoke is able to provide them all our technical support to reach each and every needed ones and help to drop them the required products as well. Hygiene products especially Hand Washes, Hand Sanitizers, Hand Gloves, N95 Masks, Surface Disinfection products, etc are the most products supplied out of the best-selling products. Also our banking partner – Bank of Muscat is really thankful for their dedicated support for all our banking needs.
If you are looking for the best eCommerce development company for your business then you can definitely go with the assistance of eWoke where we have highly skilled and experienced professionals who can help in providing you with the most suitable strategies that will work best for your business. Rotate screen to normal mode