Omnichannel Retailers Continue To Dominate Even In The Crisis Period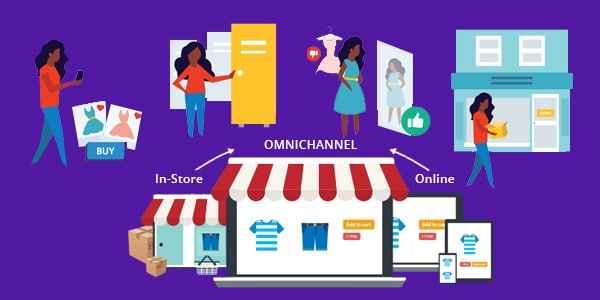 Advancements in technologies keen to generate drastic modifications in our everyday lifestyles. As in the case of buying or selling, the same thing happens instinctively. When people go on changing their attitudes and behaviors, marketers, salespeople, and customer support representatives are supposed to get reacted. As of now, from physical store customer experience, it rapidly changed on thinking of desktop experience and now it turned to mobile watching experience within a very short duration. This reveals to us the fact that things are getting changed at every fraction of seconds.
Changing Retail Environment
The business environment is also changing day-by-day. In every industry, the future of organizations is determined by the ability to acquire information about the environment and analyze its influence on their development. Therefore, it is essential to have a clear understanding of the major elements and trends within the retail environment that enable companies to detect significant opportunities and threats to the company before they undermine their position. Now Omnichannel sales, in all kinds of businesses, add on an extra benefit along with helping in survival and domination even during crisis periods.
Omnichannel is a cross-channel content strategy that organizations use to improve their user experience and to drive better relationships with their audience across the points of contact. Likewise, Omnichannel sales refer to the multichannel sales approach that provides the customer with an integrated shopping experience that blend both offline and online purchase. Here the customers are those who purchase online from a desktop or mobile device, via phone or shopping in a physical brick-and-mortar store.
Why an omnichannel marketing strategy is important during the current situation?
A well-orchestrated omnichannel marketing strategy can dramatically increase your customer experience ratings by providing the customers with a seamless experience, no matter where or what device they are using. Especially during the current scenario, a
physical brick-and-mortar store cannot survive only through physical retail sales. Undoubtedly it needs digital support. Since people are not able to move around, purchases, as they wish, are far beyond their imaginations in case of a physical store. While if the same the shop opens an online store the customer can access this anytime from anywhere and can take much enough time to choose as per their needs.
Don't Wait for long, Get updated with the advanced technologies.
For Latest updates Call us today @ +91 9072323448 or Visit www.ewokesoft.com
Be Alert and Stay active in this competitive market environment…! Rotate screen to normal mode