Must Haves for the Perfect Landing Page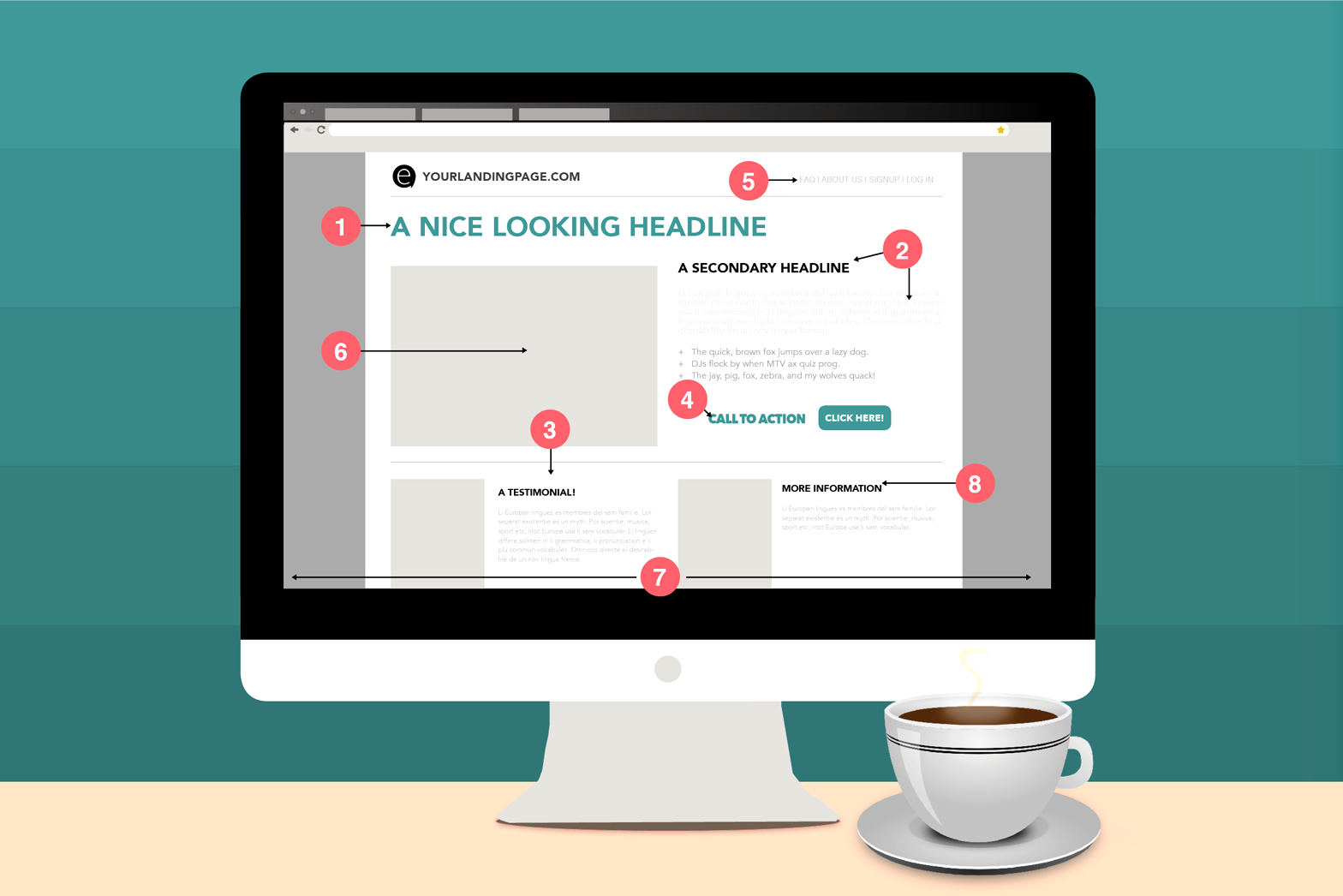 Making the perfect landing page isn't tough, but it takes some effort and time.
Landing pages are one of the important aspects of lead generation. It can be your home page,  another page, or it can be a page created for a particular campaign. People often get confused between the landing page and the home page. The homepages are focused on more information and inspiring visitors, while the landing pages are concentrated on inducing the visitor.
People frequently find a website homepage through social media or references, while landing pages are found organically by using keywords and high-ranking search results.
A landing page is typically promoted via Google Ad words, or other paid boosting methods, and its sole purpose is to convert visitors. This can be your homepage if you designed it to maximize conversions. Landing pages are used to convert each visitor towards your business. Each one has a call to action, a different product or service to give, and a lead capture form for visitors.
Before you dig into creating a landing page, you have to set your final goal. Promote a new product? Promote a subscription plan with a discount? Do you want to expand your email list?
Once you set it up, think of the message you can give to people. Then start doing keyword research to find what people search for when they're looking for answers to the problem that your product or service can fix.
Each landing pages have some common elements. Let's have a look into them:
1. Attractive Headline
You have to use a headline that grabs user attention. Also, it contains the idea that what the product or service is all about. It should be short. Never make it more than 20 words, and the ideal limit is 10.
2. Sub-headline
The next element you need to create the perfect landing page is the sub-headline. Normally, the sub-headline is positioned underneath the main heading. It should be in-depth and detailed than the main headline.
3. Visual Content
It can be pictures, videos, or anything that gives a visual treat to visitors. It should be relevant to your product or service. Ensure that the images and videos are of high-quality, and it doesn't take more time to load, because faster sites creates happy users.
4. A Description
A straightforward explanation is crucial because you might lose a potential customer if they don't understand what your product or service is about. Your description must be integrated with your headline. It can be in a fun or unique way, but should not deviate from your main message.
5. Methods to Connect
You can use different methods to connect, including a phone number, a physical address, and email address, and a contact form. Live chat popups really work! You can personalize your messages for first-time visitors and regular visitors. It will boost up the relationship between you and your customer.
6. Social Proofs
Sharing some social proofs to customers will show that you are trustworthy. Add some testimonials from real people and make sure you use the pictures. You can add your social media profile links that are active.
A high-converting landing page is what will turn your website into a lead-generating platform. So, start setting up the perfect one with the help of a professional expert.
Contact us today @+91 9072382964 or visit www.ewokesoft.com to know more details. Rotate screen to normal mode