Making Healthcare Better Together With BIONS Medical Systems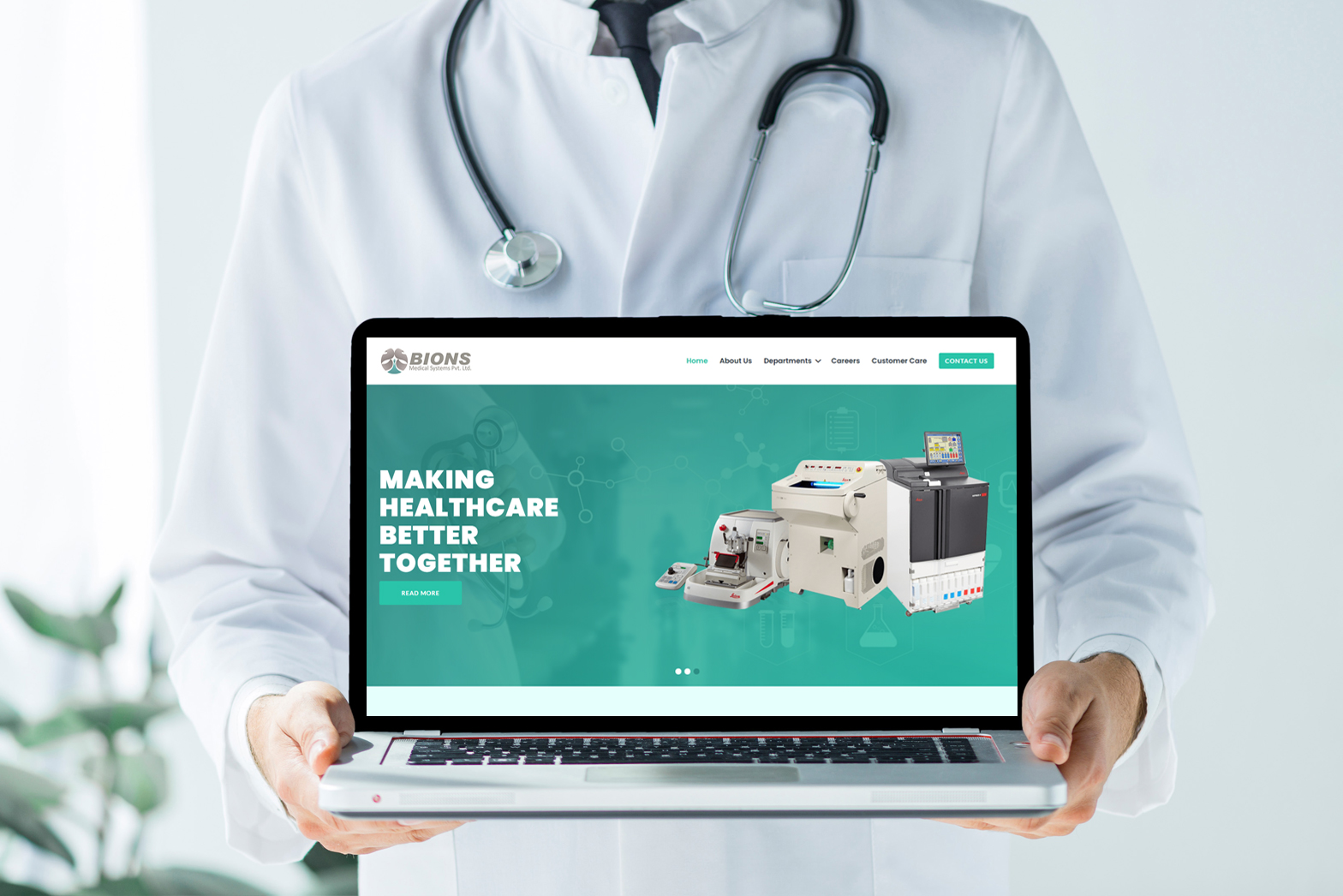 BIONS Medical Systems is a leading distributor of Surgical, Healthcare & Research Automations consumables in Kerala. From 2003, the company acted as a bridge to reduce the gap between the technology and technical expertise. At present, BIONS represents international brands for their diagnostic and healthcare products in Kerala.
As BIONS approaches us with their requirement of redesigning and developing their website, like every other client, they were also keen to have an elegant website. We believe that the color pattern we choose that suits the business category is one of the most important elements to be satisfied. Since BIONS comes under the healthcare sector, we choose a simple and professional design that suits well with their requirements. Through client inputs & back-and-forth communication, we finalized the current design and step on to the next phase.
User-friendliness while browsing is the next prime factor to be considered. Our team of skilled & experienced members goes through all their required factors and used the best and the most suitable platform, WordPress, to develop their website. And we successfully launched the website within the required timeline.
eWoke, one of the best Web Development Company in Kochi, offering web development services from simple websites to complex portals and enterprise websites. We ensure that all our deliverables are unique and top class.
Contact us today @+91 9072382964 or Visit www.ewokesoft.com to beautifully craft a website for your business. Rotate screen to normal mode