Magento 2 and Its New Features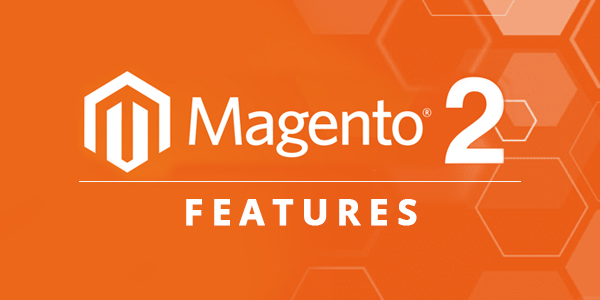 Magento 2 is an excellent mixture of advanced technology (HTML5 and improved CSS preprocessor) and provides user-friendly customization process and performance enhancements. Magento 2 has become the leading enterprise ecommerce platform utilized by over 2,30,000 online retailers. The software offers a range of flexible tools that cover your marketing, Search Engine Optimization, and catalogue-management-needs even more than it did before.
If  you are an expert in Magento 1, believing that your Magento store will stay the same forever. It's time for you to think again. Since the release of Magento 2, Magento will update and support their latest platform better than the previous version. According to some sources, Magento CE 1.9 will stop in 2018, and then the store owners won't receive latest update as well as security patches for their precious store.
Following are Some Basic Features of Magento 2
1) Open and flexible architecture
2) Enhanced business agility and productivity
3) Engaging shopping experiences
4) Grade scalability and performance of the enterprise
5) Easier upgrades and maintenance
6)  Secure Payments
7) Backup/Rollback system
8) Some handy commands:
Setup: backup – Takes the backup of Magento application code base and media database.
Setup: rollback – It rolls back Magento application code base, the media, and database.
Info: backup: list-Prints list of backup files.
9)  Upgrading core files and its modules
11) Performance
12) Migration Tool
13) Scalability
14) Testing the framework
Top 8 Features of Magento 2
1. New File Structure in Magento 2
2. New Layout Elements
3. CSS Preprocessing
4. Magento UI Library
5. Under the hood
6. Improved performance and scalability
7. No more prototypes
8. Reducing upgrade efforts and costs
The new version of magento is ultra-fast, secure and more reliable. Magento 2 provides features of scalability and improved performance along with security and maintenance. Rotate screen to normal mode