Project: Laksyah by Kavya Madhavan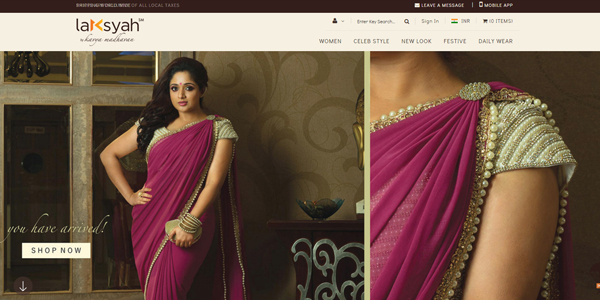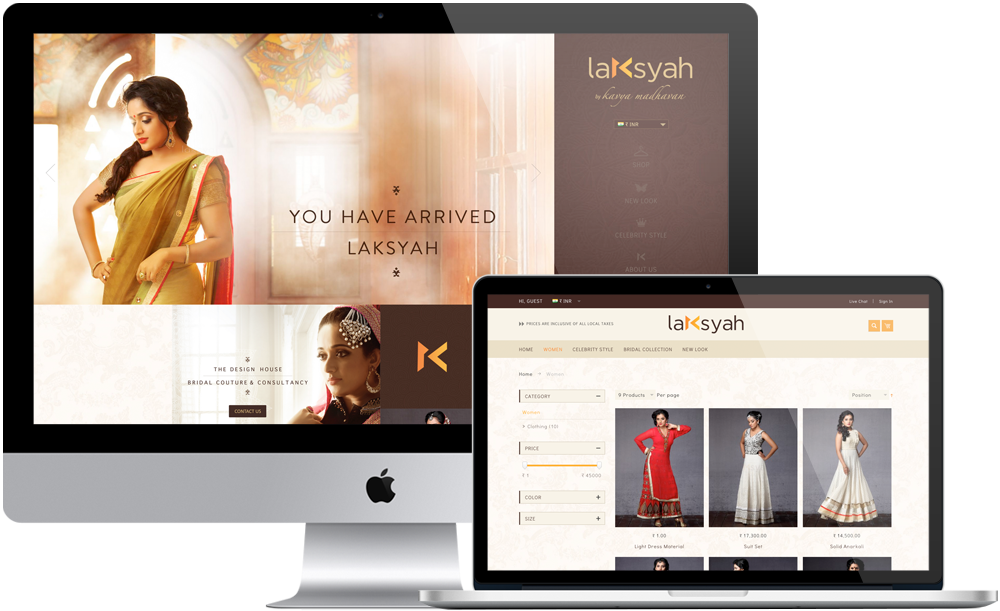 Kavya Madhavan is an acclaimed Indian actress who has starred in over a dozen films.Often credited with a strong fashion sense Kavya has expanded her interests to include her new e-commerce fashion store, stocking a wide range of stylish choices. Kavya has teamed up with us to launch a visually appealing, and responsive online fashion store simply called Laksyah. We worked with Kavya and her team Laksyah to create a highly responsive e-commerce website that uses the Magento eCommerce platform to give customers a more smooth and easy-to-use shopping experience.
If you would like to build a Magento E-commerce system like this Contact us today. Rotate screen to normal mode