Importance of Digital Marketing During the Global Pandemic Period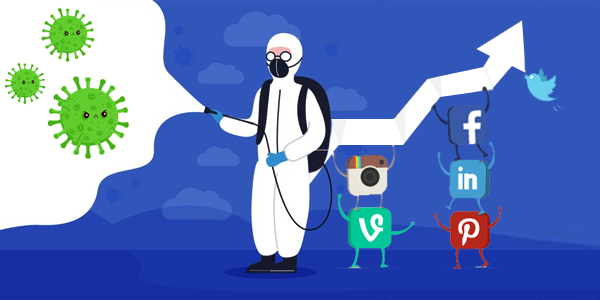 As the coronavirus rapidly makes its way across the globe, the whole world is on high alert, scrambling to deal with the pandemic. Most of countries are under lock down. Country lockdown will create huge financial drops in industries and businesses such as manufacturing, tourism, hospitality and travel. Most of the businesses are in paused state because they can't do marketing their products and services.
Businesses who completely depends on offline marketing are in a closed down state because their marketing activities are stopped to take precautions against this pandemic. For each and every business, marketing is their backbone. If they can't execute their marketing strategies well, it will definitely affect their business growth and sustainability.
Most of the entrepreneurs are facing anxiety and depression by thinking about their business future. But every situation has two sides. It's true that we can't run our marketing activities now. But you can use this COVID 19 downtime to focus on your company's brand. Digital marketing can help you to market your products and services online. If you didn't think about the digital marketing yet, this is the right time to bring your business digitally.
As one of the best web development and digital agency, ewoke can help you execute best strategies to help your business to market your products and services digitally. Our expert team can create most suitable campaigns to promote your company's brand.
Most of the people are sitting idle at the home and all are using social media to spent time. Social Media marketing can help every business to promote their brand and services.
Now is the time to think about your business website, if you don't have a website, create one. If you already have one, think about its updations and changes. If your website is too old you can think about it's redesign and development. Through website you can update your customers about your products, services and offers when you face a lockdown period like this.
Doing SEO will help your website to list on Google's first page when some one search for your products or services. This is the best time to start SEO for your website, if you haven't done.
Google Adwords will give you fast results and leads. Our PPC experts can help you to get more leads by creating proper campaigns and Ads.
Bring your business digitally and let's together work for your business growth. Rotate screen to normal mode