How eWoke Support SMB's to Empower Online Sales During Lock-down?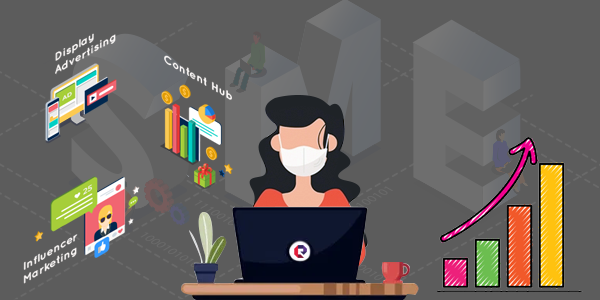 When half of the World is facing country lockdown, this dully affect the country's economy and financial stability. Apart from big business tycoons, small and mid-segment category do affect widely since a large percent of this category are running offline business and marketing methods. Unfortunately, the business now running offline are forced to be closed as per the precautionary methods against the wide-spreading global pandemic. For most of them this will be a crucial period to sustain their business or else this may lead to shutting down. If you are not able to execute the right marketing strategy during the right time, it will definitely affect the stability and further growth of the business.
We are all in this together, so the best way is to stay transparent with your consumers about what your business is going through and to find the way to reach them. As one of the best web developing and digital consultant, eWoke can help you to sort out the situation. We can provide you with the perfect service to market your products within a fair budget. Instead of spending more, spend less to be online and transform your business to each targeted audiences.
How eWoke Can Help?
 1) Make you aware
We are happy to help you with all that you need on your business. As the first step we will educate you with the best strategies to work out on your business for its stability and growth. We will get you know about our services and how they can help your business to sustain during any situation.
2) Problem Solving
As all know we have a limit on working out marketing methods now, but never settle down, work within the limits. For example, now most of the people are sitting idle at home and using social medias to spent time. Make it an opportunity to showcase your business through social medias, Let it bring an awareness in them that we are in the market and this can give a clear idea that we are doing the particular services.
 3) Cost-effective
If you don't have a website – create one, this is the right time to think about your business website. We, at eWoke, will help you to work out on the basic design, development and marketing within an affordable pay. While big companies charging huge amount for all their services we will let you be online at single shot with small pay.
Pay less and see the impact, Lets work together…! Rotate screen to normal mode