How eWoke Assist You to Create and Run Your Online Clothing Store Successfully?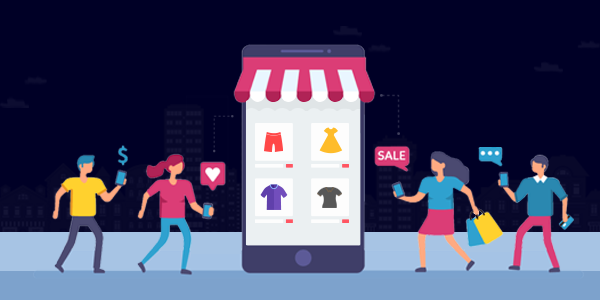 The truth is offline marketing methods can give your brand a class in the market while not bringing it online can create a big void on your business.
Ecommerce To Brand Your Business Online
Nowadays, because of the numerous advantages and benefits, most of the people prefer to be online and purchase through online shopping websites over conventional shopping methods. The customer decision-making process has changed dramatically in recent years and they also make more direct purchases online via their smartphone, though never stepping foot into traditional locations targeted purchases.
Creating an Ecommerce website nowadays suggests for all the current retailers to keep it as one of their sales channels which can operate even when the retail shops are physically closed. When it comes to clothing it's in huge demand. The retailers have the opportunity to present their complete inventory before the customers through the Ecommerce website in a single click within a convenient time frame.
Ecommerce Website bears add on benefits to your clothing store that it can reach out to a global community those who are spatially distant. Also, specifically during situations similar to country lockdowns, businesses may face huge crises when the stock remains as such without any purchases. While your business is online you will be able to sell it by displaying your products on the screen and by interacting with customers via chats even though they are not in front of you.
Here comes the importance of creating an Ecommerce website for your fashion store to expose your products/services and to sell them online.
eWoke Support Strategy
We eWoke, one of the leading technology providers with a team of creative and experienced professionals are here to assist you to brand your clothing store online with all suitable digital supports. Empowered by years of experience with most leading Ecommerce platforms like Magento, Open Cart, Shopify, Woo-commerce, etc we have the right expertise to advise and assist you with cost-effective digital solutions that suits the best for your business.
Our usual Ecommerce project process cover-up:
1. Business Analysis
At the beginning of every project, we go through a deep analysis of the business and get familiarized with the industry, operations, and services offered.
2. Scope Definition
Purely based on your requirements and our ideas we will finalize the scope for your business.
3. Designing Phase
Specifically for a clothing store Ecommerce website, the design must be very attractive at a single glance. We also involve client inputs and go for finalization of the design.
4. Ecommerce Development Phase
Inputs from the client-side help the most in every case because only by sharing the requirements can help to work on the apt line. Thus we intake client inputs at every phase of development and demo presentation. This is followed by a process of testing to ensure the quality of our service before it gets delivered.
5. Ecommerce Website Launch & Support
With all updated changes we finally launch the Ecommerce website and assure all maintenance and support processes further.
6. Digital Marketing Planning & Execution
Execution of a well-planned digital marketing action plan can boost business digitally. This can create a boom in your business from time to time and help your brand to be a bit above the rest.
Call us today @ +91 9072323448 or Visit www.ewokesoft.com to keep your clothing business active in the online market. Rotate screen to normal mode