Google's Year in Search Report: Here's What the World Searched Online in 2021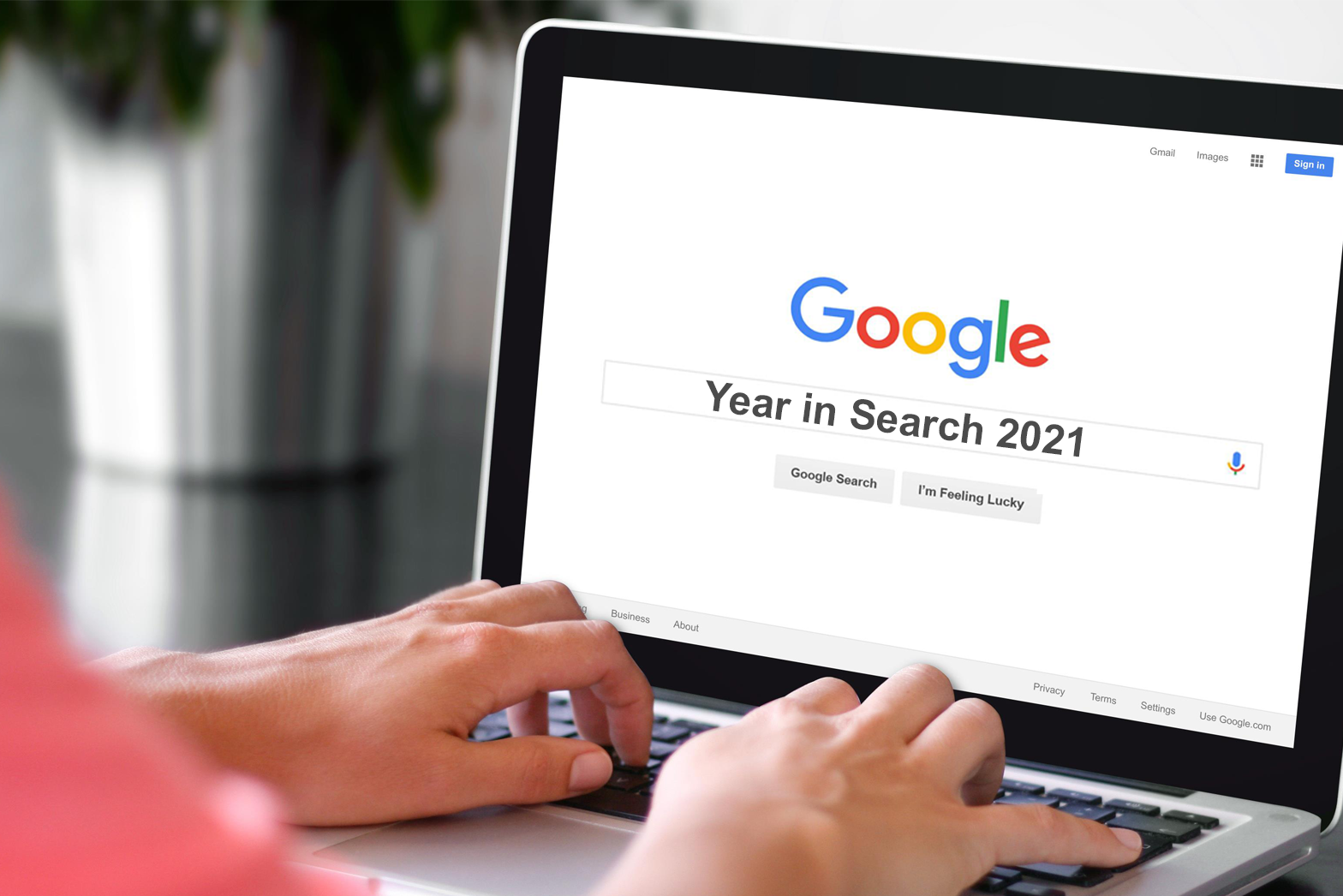 The findings of Google's annual report for 2021 are interesting.  Searches for "how to heal" reached an all-time high. All around the world, we were looking for ways to come back even stronger. The most popular searches in the last year have been for health, immunizations, well-being, and helping others. Volunteering piqued the curiosity of a larger number of people. This year, the most popular volunteer opportunity the world searched for was "vaccination volunteer". "How to help Afganistan", "how to help Texas", "how to help Haiti" and "how to honor someone" are the top search terms.
People, as last year, continued to look for methods to stay connected and entertained at home – "Squid Game" topped searches for TV shows to watch this year.
When it related to cultural terms, in times of distress, "doomscrolling" is constantly reading social media, anticipating awful news. Despite the fact that the phrase has been around since at least 2018, in January 2021, the world searched for it more than ever. "Amanda Gorman" was the most searched poet in the world in 2021 after performing her poem "The Hill We Climb" at the United States presidential inauguration. The world wanted to get out and explore this year. When compared to pre-pandemic levels, global interest in "where can I visit was" 3X higher in 2021.
"Soulmate" was searched more than ever before this year all across the world. Switzerland had the most interest in the search topic this year after deciding to allow "same-sex marriage".
In economic related searches, people looked for "new entrepreneurship opportunities" more than it figured out a way to get a job. In September 2021, interest in "job interviews" in the United States surpassed pre-pandemic levels. This November, people all across the world tried to shop small. "Small business Saturday near me" was a worldwide trend.
People are increasingly concerned about the environment this year, which is why, from huge cities to tropical islands, the world googled the "impact of climate change" more than ever this year, with Fiji Googling the most. The popularity of "sustainability" searches has risen to unprecedented heights.
This year, more people than ever before searched for affirmations in the area of health and wellbeing, with Kazakhstan having the highest level of interest. And they spent more time than ever had before looking for ways to maintain my mental health. The number of people searching for anxiety, stress, sorrow, and therapy has risen considerably in the last year.
This was the year that interest in "covid vaccine" surpassed interest in "covid testing" in Google searches. When new vaccine eligibility information was announced in August, global searches for "when can I get a covid booster" increased by tenfold compared to searches in July.
In the last week of April, search interest for "Arun Jaitley Stadium" peaked during the first leg of the Indian Premier League's 14th cricket season. Copa America standings and "tabla de posiciones copa america 2021" were breakout searches in 2021 as football fans throughout the world followed the Copa América, with Peru leading the world in search interest. "How many times has Italy won the Euros" queries trended for the first time in Trends history in July, when Italy won the UEFA European Championship for the second time. After Neeraj Chopra won the country's first 1st place medal in track and field in August, India sought "gold medals" harder than ever before.
The world is beginning to mend, according to Google's Year in Search report for 2021. We were ecstatic to see live sports, music, and other types of entertainment back. A number of worldwide concerns were also highlighted and we are still struggling with the COVID-19 pandemic, as well as injustice and environmental change. Rotate screen to normal mode