Experience the Magic of Moments with White Line Photography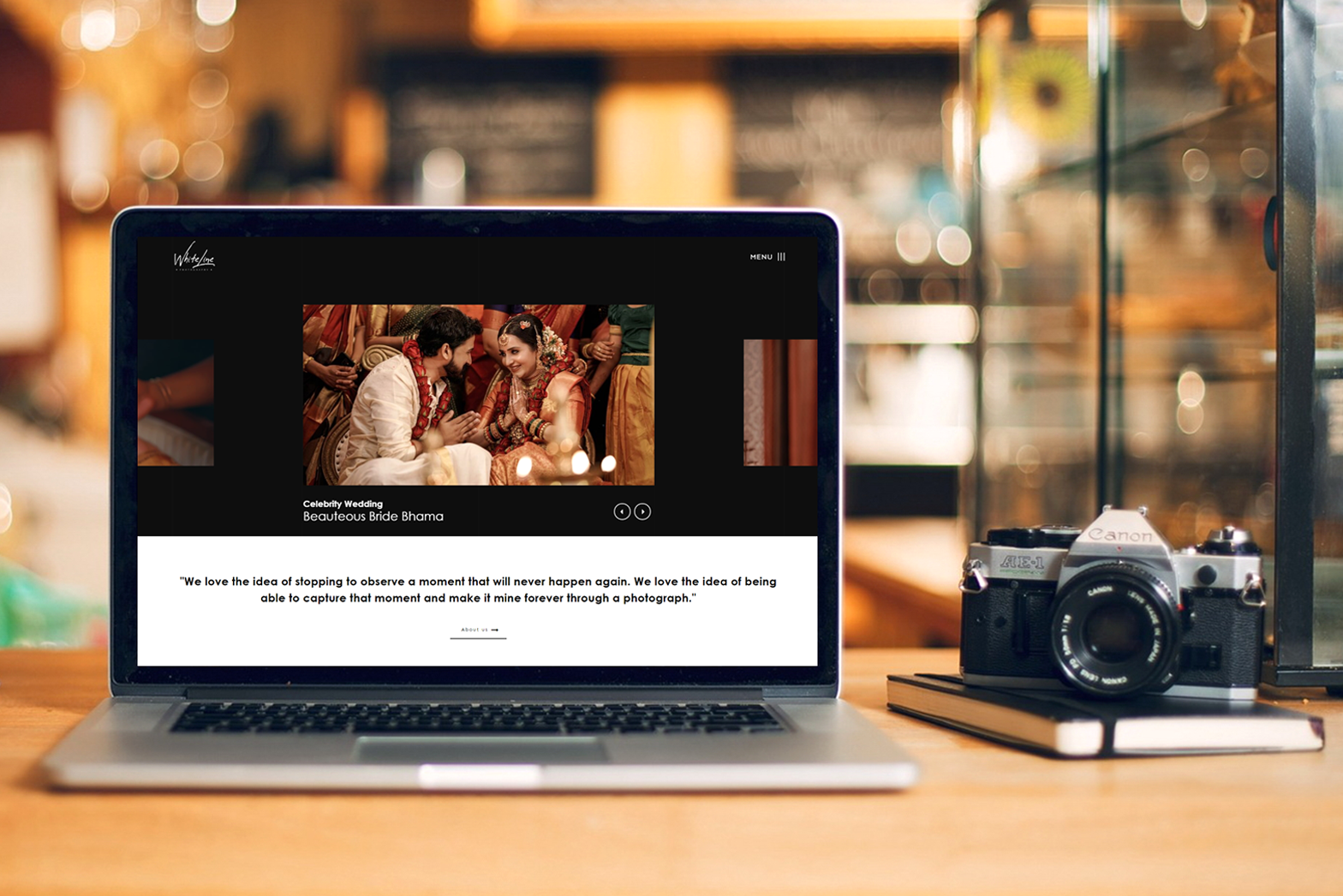 Photographer Mr. Sainu (White Line Photography) from Kozhikode marked his footprints in every angle of photography for years. According to Sainu, a single click has a thousand stories to tell. Photography became wonderful by effectively applying the science behind it, framing the emotions of the precious moments that never get back in your life provided with unmatched satisfaction.
White Line Photography is Kerala's one of the most creative teams of wedding photographers and videographers. They have been lucky to have countless achievements in the past 10 years in the wedding photography industry with the great lead Sainu and a well-supportive team. Bringing this business to Digital World was made possible with the assistance of eWoke, who established them a digital space on web browsers and it is now live.
Like every other client, they were also keen on an attractive and elegant website for their business. We believe that the design which suits the business is one of the most important element to be satisfied while creating digital space on the internet. User-friendly experience while browsing came as the next factor of significance in the case of creating a website. Our team of skilled & experienced members goes through all their required factors and uses the best & the most suitable platform – WordPress to develop the website and made fitted it with the finalized design. As a result of the united effort of the whole team members, we launched the beautiful and user-responsive website on the required timeline for them.
Why eWoke…?
eWoke is one of the best and cost-effective Web Development Companies in Kochi, Kerala – India providing complete digital solutions for all your business digital needs. We provide you with all digital media solutions. We design with new technologies and modern marketing techniques to bring up a cost-effective solution that only targets the audience your business needs to focus on.
Contact us today @+91 9072382964 or Visit www.ewokesoft.com to Bring Your Business Ahead with eWoke. Rotate screen to normal mode