Digital Monkey Website is Live..!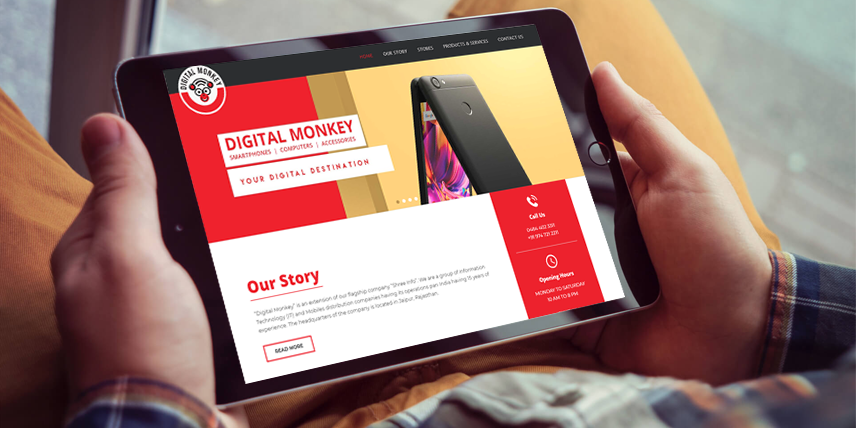 Digital Money a leading wholesaler of desktop/laptop computers and smartphones associate with the leading
Digital Marketing Experts
in town to increase the business volume.
Digital Monkey Management was fed up with the previous digital marketing provider because of poor communication and less technology awareness. When they look forward a smart team who could understand their business and create digital marketing strategies based on their products and business.
eWoke digital marketing team is well experienced in creating strategy based on business type created a unique strategy for Digital Monkey to increase sales and foot fall to their stores across Kerala.
We created a website for digital monkey even its less important based on the business type and used Google and Different Social Medias for the branding purpose.
With the full support of the Digital Monkey Team now the sale is increased 50 % after running digital media campaigns for the last 6 months and we are targeting to increase the sale to 100 % in another 6 months. Rotate screen to normal mode