We Offer a Full Range of Digital Marketing Services!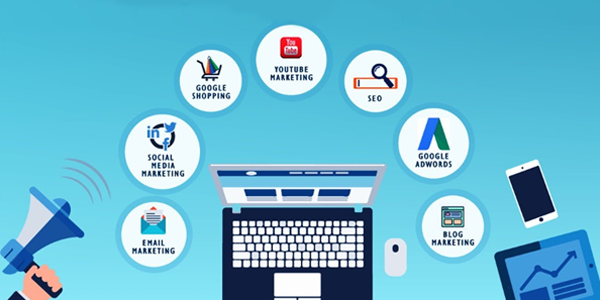 One of the best Digital Marketing Company in Kochi, eWoke offer a full range of Digital Marketing Services which includes designing, creating and optimizing websites, social media, and digital marketing campaigns.
What does this mean to your Company?
Our expansive range of services helps to develop highly effective online marketing solutions to fulfill your individual business needs. Our campaigns are successful because we tailor our online marketing strategies to the unique needs of our clients across a broad range of businesses and industries.
Importance Of Digital Marketing
Digital marketing is an essential element of any modern business. The fact is that even if your company doesn't do business online, your potential clients and customers do. Whatever sector you are engaged in, you need to reach out to them to let them know that you exist and why they should consider engaging your services.
Building a digital marketing strategy needn't be expensive. What is essential is working out a strategy that is right for your business, and implementing it. A considered digital marketing strategy will enable you to focus your resources effectively and reap maximum benefits from the results.
The Internet in today's world is undergoing a major change. The democracy of contents and views started via the internet and has been accelerated through the fast growth of Social Media. This is probably the first time that newcomers and small scale companies can go into a head to head clash with the giant competitors.
The technology is changing very rapidly. Those who understand this change and are ready to mold themselves according to it, are the ones who are going to be the survivors in the future business world. eWoke is one of the leading and quickest growing digital marketing agencies with an expert Control and professional group. We offer customized and flexible solutions to our clients. Rotate screen to normal mode