Corona-virus Lock downs Causing Huge Drops in Air Pollution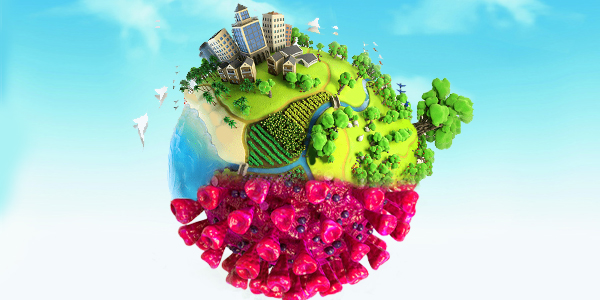 The whole world is reeling under the outbreak of the deadly corona-virus. But one thing it has brought is clean air after the months of lock down in many countries. Now satellite images of the many countries show a different picture with clean pollution. The images show the level of gas is less in the air compared to the same time last year. According to NASA, the nitrogen dioxide in this part of many countries is lower because of the closure of industrial activity.
Nitrogen dioxide is produced from car engines, power plants and other industrial processes and is thought to exacerbate respiratory illnesses such as asthma.
While not a greenhouse gas itself, the pollutant originates from the same activities and industrial sectors that are responsible for a large share of the world's carbon emissions and that drive global heating.
Meanwhile, researchers told that early results showed carbon monoxide mainly from cars had been reduced by nearly 50 per cent in 2020 so far compared with last year.
With cars off the roads and factories closing, mega cities are producing unprecedentedly low levels of air pollution. The result? Citizens enjoy blue skies as the heavy, grey smog clears.
However, experts have warned that levels of both nitrogen dioxide and CO2 could rise steeply once more as the pandemic abates. How governments choose to kick start their economies again will become all important, they suggest.
Currently, the World Health Organization is researching whether NO2 particles are creating a smoother trajectory for the Corona-virus to develop more severely.
The corona-virus pandemic is indirectly improving air quality. Roads are usually overcrowded with cars, taxis, buses and motorbikes. But now many countries goes under lock down, streets are empty and locals report it is easier to breathe.
It seems entirely probable that a reduction in air pollution will be beneficial to people in susceptible categories, for example some asthma sufferers. It could reduce the spread of disease. A high level of air pollution exacerbates viral uptake because it inflames and lowers immunity. Rotate screen to normal mode