Cactus Woman e-Commerce Website is Live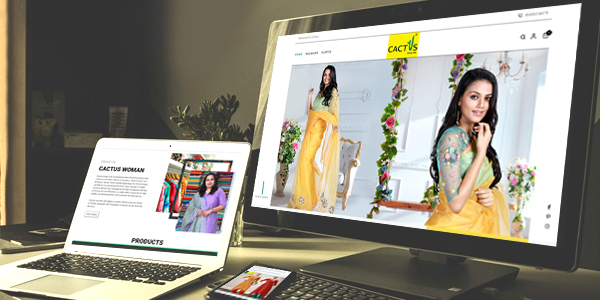 Cactus Woman boutiques are famous for pioneering the latest vogue designs in Indian women's ethnic wear.  it is an efficiently run retail outlet, renown for its high quality, trendsetting fashion and customer-focused service.
Cactus management team approached eWoke to develop their boutique's website and e-commerce website. When it comes to website design, the successful integration of functionality, intuitive navigation and aesthetics are essential. Our experienced development team has created a beautiful and unique website in WordPress which meets their business needs.
Our creative designing team and development team together made a simple, unique and user-friendly E-commerce store using Woo-commerce platform which allows them to easily manage their inventory and operations. Our eCommerce solution allow them to showcase their products and provide their visitors with a simple way to check, and purchase their items.
The client is extremely happy with our service and we are doing their Social Media Management to increase brand engagement and win new customers. Rotate screen to normal mode