Best Web Development Company in Kochi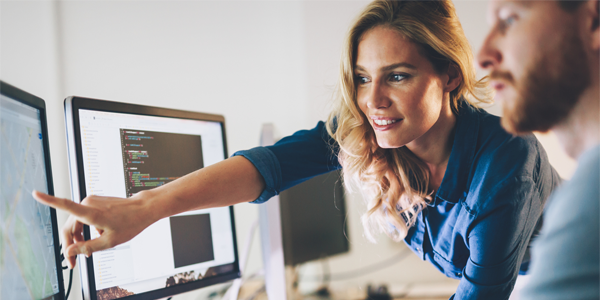 Empowered by 7+ years of experience in the field of IT, eWoke is known as the Best Web Development Company in Kochi. We have the right expertise to help you with all your technology needs.
At ewoke we do website development that allows you to have more control over your website even if you don't know how to code. With the power of flexible content management system software, you are thus able to represent your services and products much better. As much CMS is known to be user-friendly and is highly focused on developing apps and websites that provide out-of-the-box stunning user experiences, we at eWoke aim to surpass even that. We do customized, feature-rich CMS website development to meet your needs and provide you a wide array of features to sublime your business needs.
We are a professional team of expert developers and creative designers, something which also differentiates us from the others is our efficient project managers that gives you a single point of contact to convey your project needs, make updates and manage your project.
We Offer Comprehensive And End-To-End Solutions For Your Web Development Projects. Our 100% Accurately Programmed Web Applications Fit Perfectly To Your Business Requirements.
Our team of expert developers delivers effective front-end development solutions. Smart graphic designs manifest into optimum W3C validated mark-up which proves to be the best solution.
Our customized web development solutions provide high accuracy and technological competence. We provide fully functional, highly interactive and dynamic web applications.
Our e-commerce solutions maximize customer shopping experience and drive sales. We believe in delivering insight-driven, feature-flexible platforms that monetize your products.
Making our client's website secure is a primary concern for us. We follow all the possible security layers, integrations into the website for an effective and secure experience. Contact us today to take your business to the next level. Rotate screen to normal mode