ALN – Superior Quality UPVC Doors & Windows Providers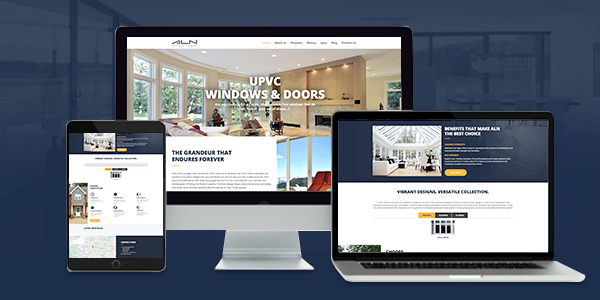 ALN is one of the sought-after brands in UPVC Doors and Windows for more than a decade. They create innovative designs for architectural structures and have a wide array of UPVC Doors and Windows with enduring elegance truly irresistible for homes and workspaces. By offering the finest quality, futuristic design ideas and phenomenal versatility, they highlight the beauty of living spaces.
Team eWoke made an extension to the brand ALN by crafting their brand website. This was done by our team of expertize using the world-class content management system – WordPress. By developing an easy-to-access and user-friendly website, the user can access all their services using a single click. Now their customized and responsive website is live for all the customers looking for superior quality UPVC doors & windows for homes and workspaces.
Approach to our digital brand building methods helps ALN to create public awareness about their brand, products, and services and it also boosts their existing audience level. With the successful and quality delivery experience with eWoke, services of ALN UPVC Doors and Windows are now available to all the customers who are in need of their services.
eWoke is one of the best and cost-effective SEO companies in India providing the complete solution for all your business digital needs. We provide you with all digital media solutions through Search Engine Optimization (SEO), Social Media Management (SMM), content creation, online lead generation, online brand development and management, media campaigns, email marketing, Google Ads, YouTube ads, etc. We design with new technologies and modern marketing techniques to bring up a cost-effective solution that only targets the audience you are interested in.
PowerUp Digitally & Bring Your Business Ahead With eWoke. Rotate screen to normal mode